Last Updated on August 19, 2021
This guac recipe was originally posted in 2013 – it's since been updated in February of 2021. Enjoy.
Guacamole is one of those condiments that just goes great with everything. Want to make any food better? Guac it. It's creamy, salt, onion-and-garlicy, with a hint of tanginess from the lime. Condiment perfection.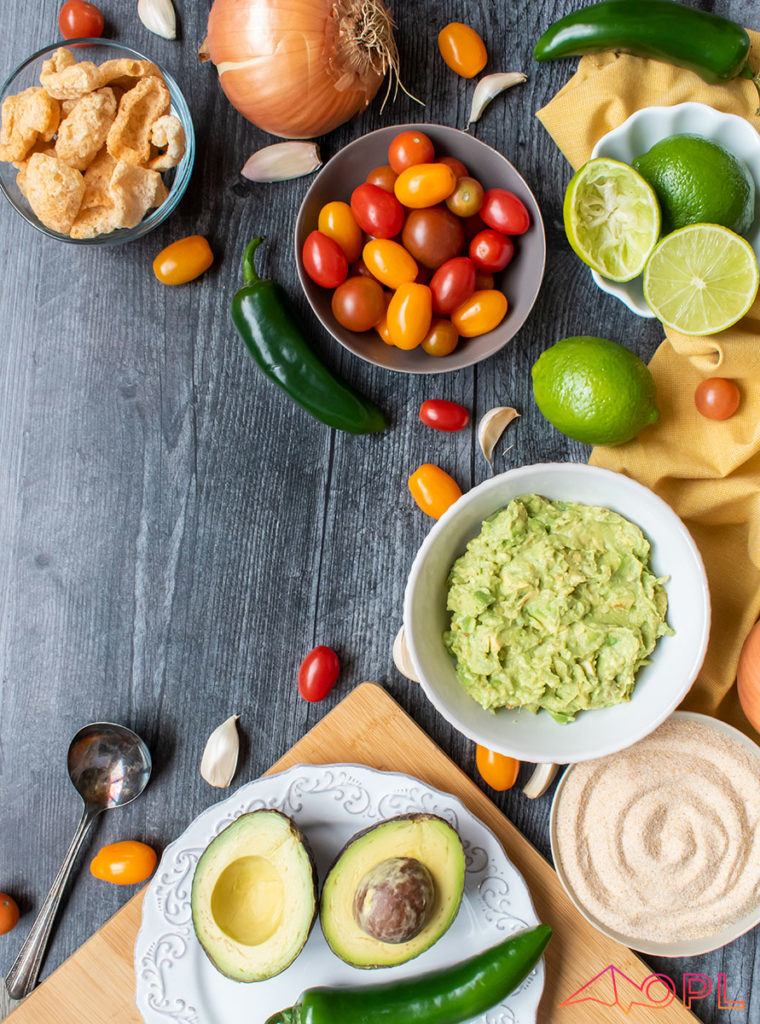 Keto Guacamole Recipe
There are a lot of variations among guacamole recipes. I prefer to keep it simple. Aside from the obvious ingredient (avocados), there are only 3 other ingredients in this perfectly flavorful recipe:
Lime Juice
Onions
Savory Salt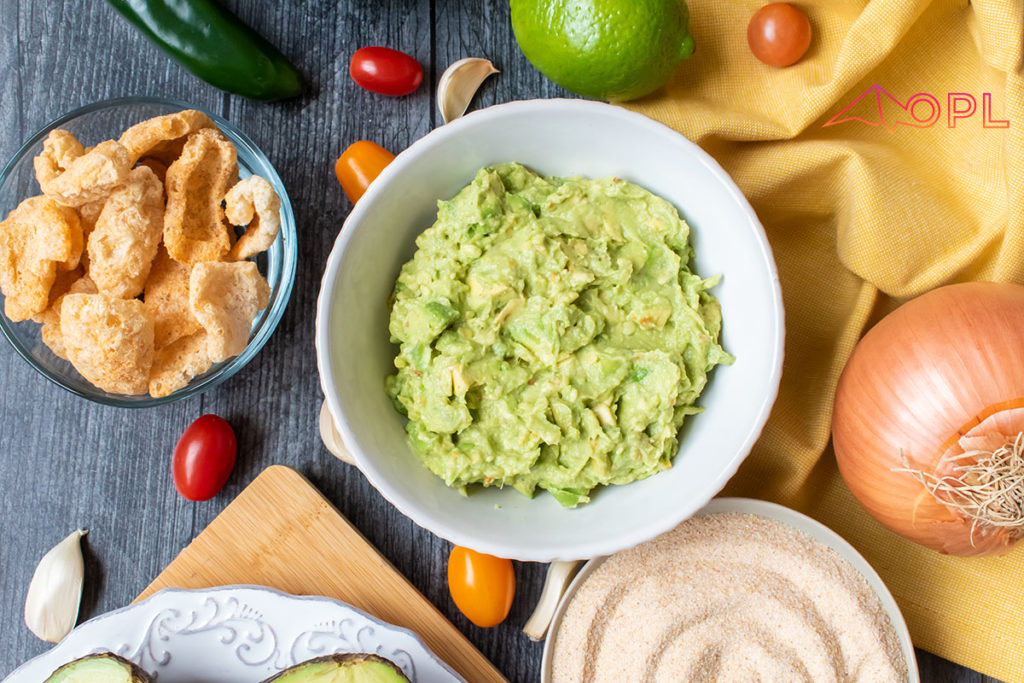 Try Shallots or Dried Minced Onions
For the onions, I prefer to use shallots or dried minced onions (toasted is my favorite). Red onions just don't do it for me. I love the more mellow flavor of the shallots, but rarely have them on hand, so the toasted minced onions are my next favorite option.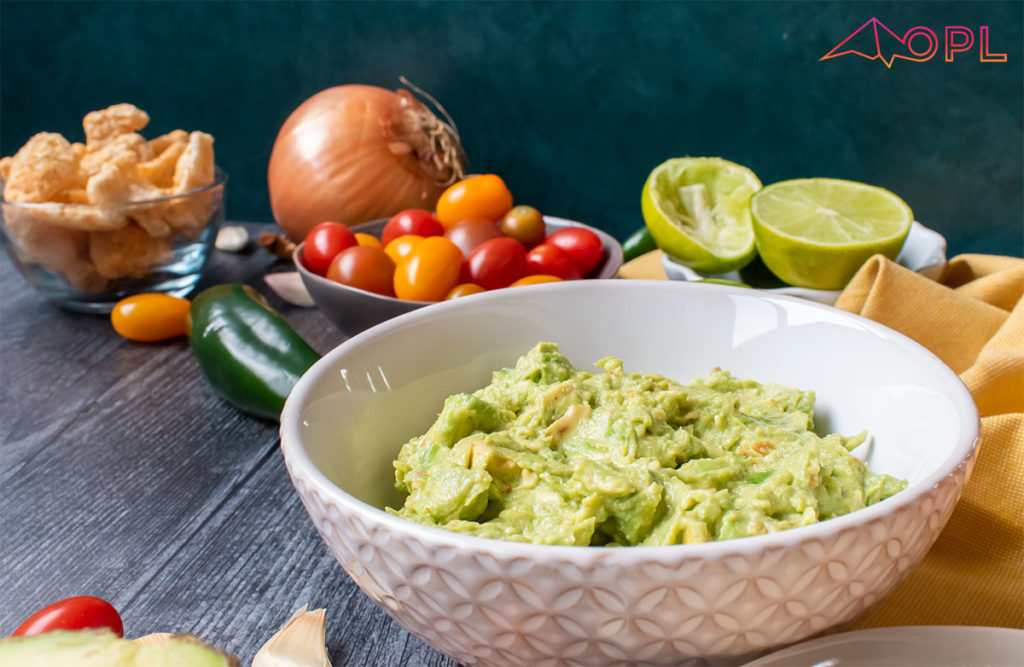 The Savory Salt blend from cardnl adds the garlic and a hint more of onion. It's really the perfect compliment to guac and I don't make it without this key ingredient.
---
Perfect with most anything…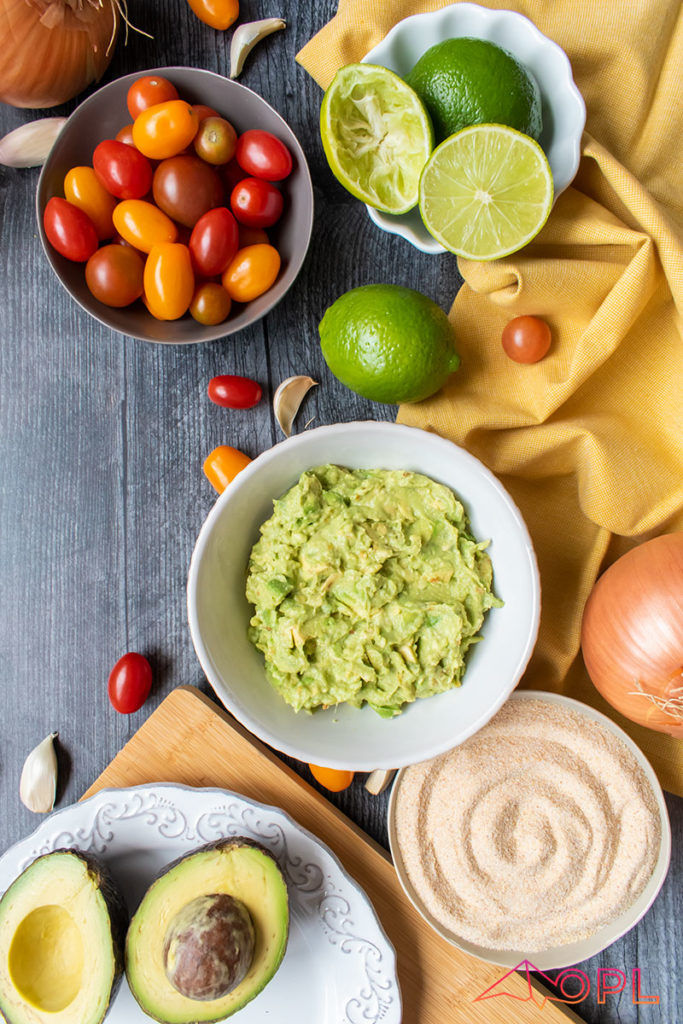 How do we use guac in our house?
Eat it by the spoonful
Dip for pork rinds or grain-free tortilla chips
Condiment with our morning eggs
Topping for tacos
Veggie dip
Tasty substitute for mayo
Homemade Chipotle bowls
Topping for grain-free toast
Mixed into devilled egg topping
The possibilities are endless!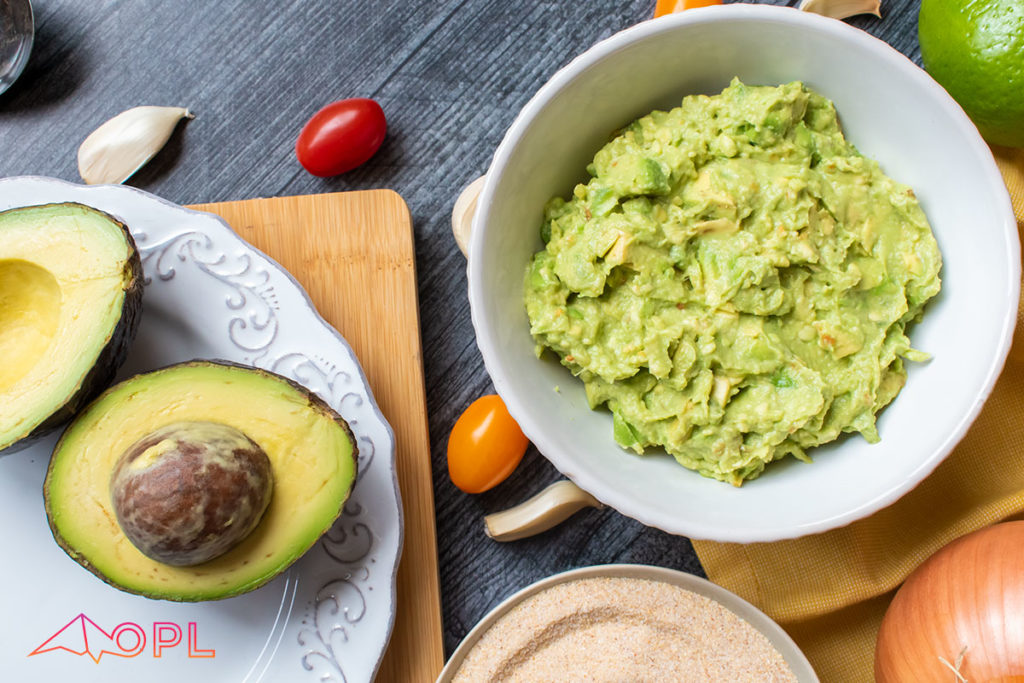 And yes, there is no cilantro in this recipe. Did you know that a small percentage of people have a gene mutation that causes them to hate cilantro? Seriously, to them, it tastes like dirty dishwater. Well guess what friends? Not only do I have that, but I married a man with it as well, and we have passed it on to all 3 of our kids. So you will never find a recipe with cilantro here. Feel free to add it if you wish.
How do you guac?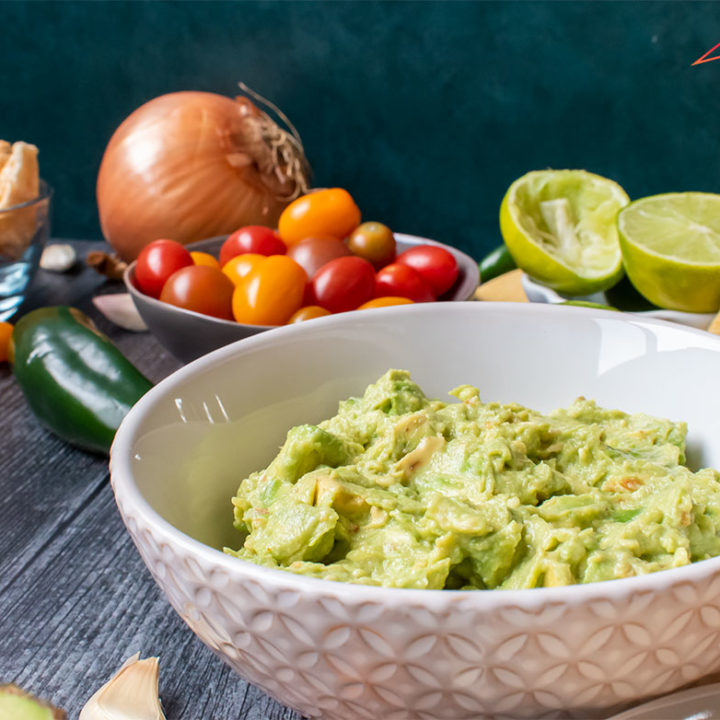 The Best Guacamole
Ingredients
2 ripe Avocados
2 tsp Lime Juice (approx 1/2 Lime)
1 small Shallot -or- 1 tsp Toasted Minced Onions
Instructions
Juice the lime.
Chop up your shallot nice and tiny.
Combine the shallot, Savory Salt, and lime juice. Mix up and let sit for a few minutes.
Take one of your avocados and mash it up real good, hardly any chunks. Mix that into the lime juice mixture.
With the second avocado, dice it up and gently mix it into the lime/avocado mixture so that you keep the chunkiness of it all.
Serve immediately. Keep leftovers in the fridge in a tightly sealed container. To kee the guac from browning, press plastic wrap against the entire surface to prevent air from touching it and oxidizing the guac.
Nutrition Information
Yield

4
Serving Size

1
Amount Per Serving
Calories

170
Total Fat

15g
Saturated Fat

2g
Trans Fat

0g
Unsaturated Fat

12g
Cholesterol

0mg
Sodium

154mg
Carbohydrates

10g
Net Carbohydrates

2g
Fiber

8g
Sugar

2g
Protein

2g