If you've been on social media at all during the last bit of 2020, you have seen the tortilla food trend that made the rounds. Although I tried to resist the siren call of fun food trends, I couldn't hold out any longer. I made a super-simple version that I knew would be kid-friendly and used leftovers that we already had on hand. Nothing fancy, but still delicious.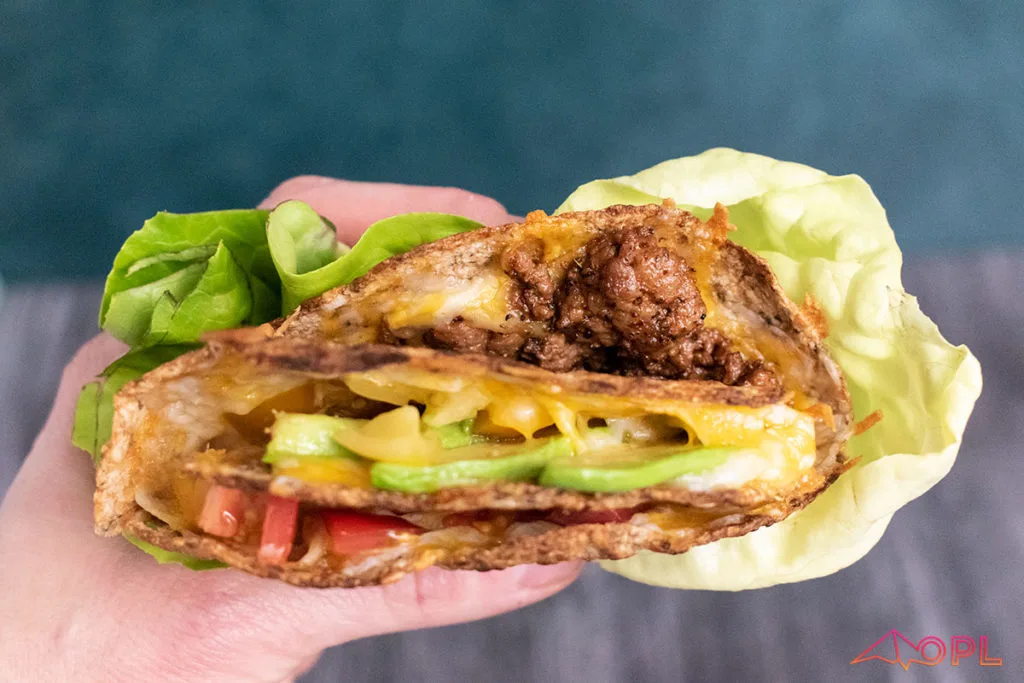 Seasoned Ground Beef
After making tacos one night, we had some leftover seasoned ground beef, and of course all the taco toppings were still in the fridge. If you haven't seen this trend yet, it's as simple as cutting a slit in a tortilla, adding your toppings in 1/4 sections, and folding those quarters over one another until you end up with a layered handheld wedge of food.
Pick up the best taco seasoning around (click on image)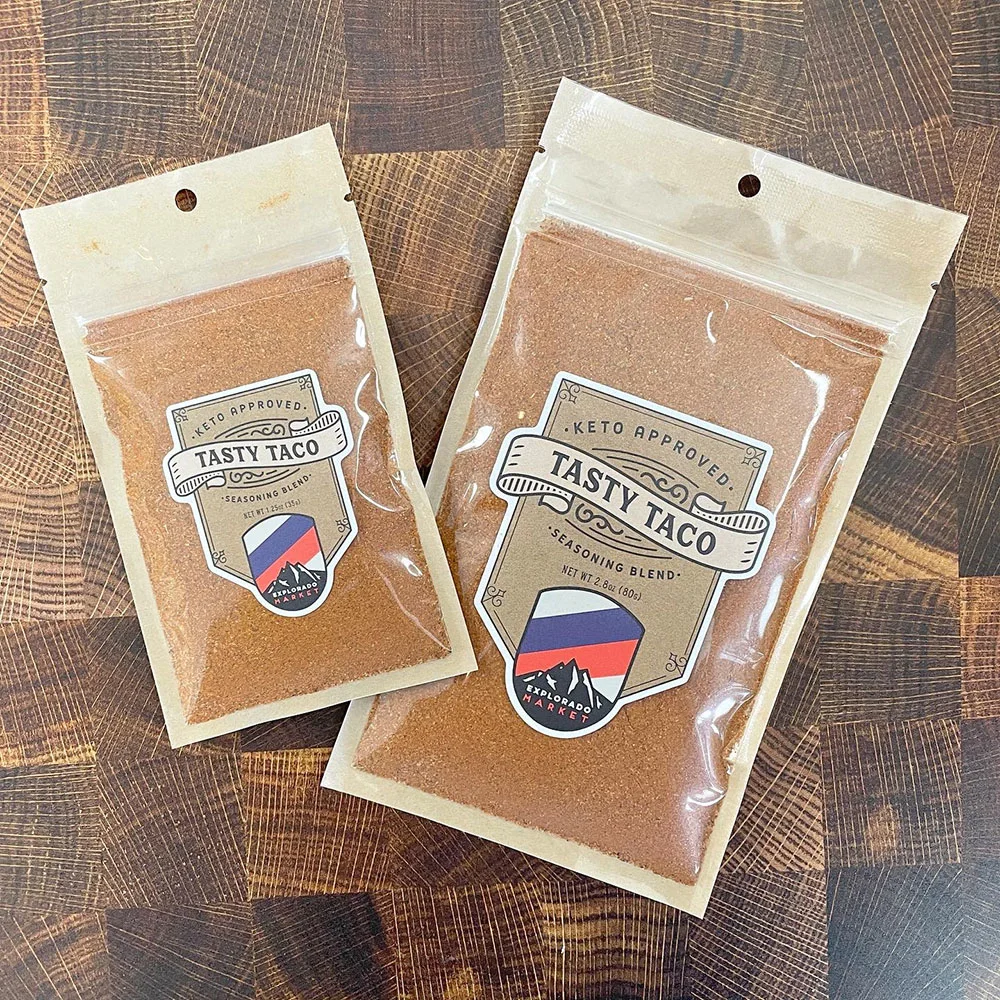 The combination of add-ins is endless, but as I mentioned, I wanted to keep this one simple. And you don't need to go over the top to make something delicious.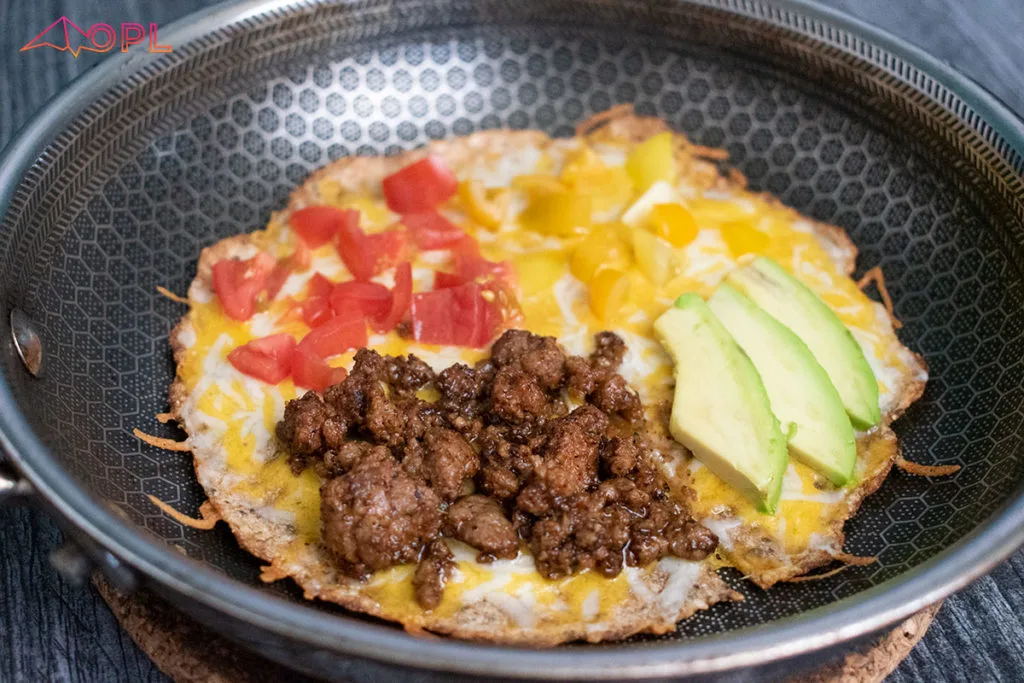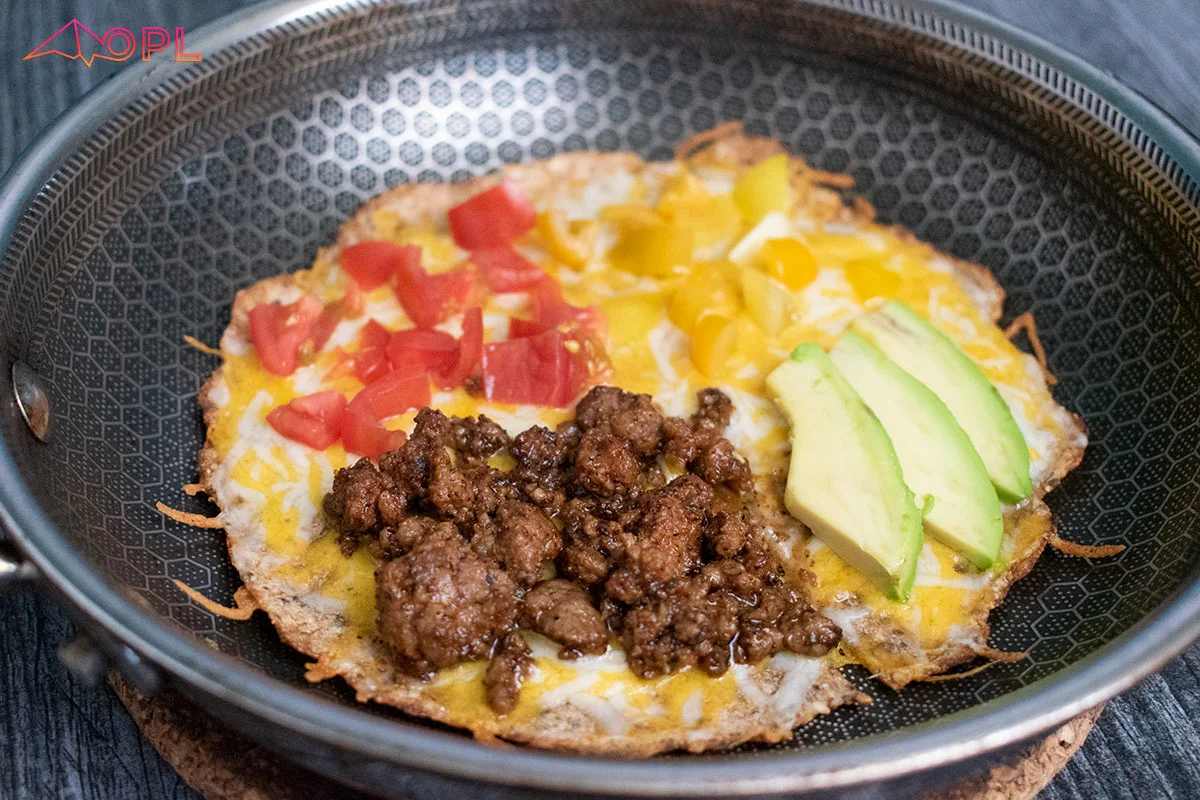 Skillet Made Quesadillas
Although you can really only make one at a time since it takes up an entire skillet, this comes together quickly so you're able to make them one right after another and have a plate full of them in no time.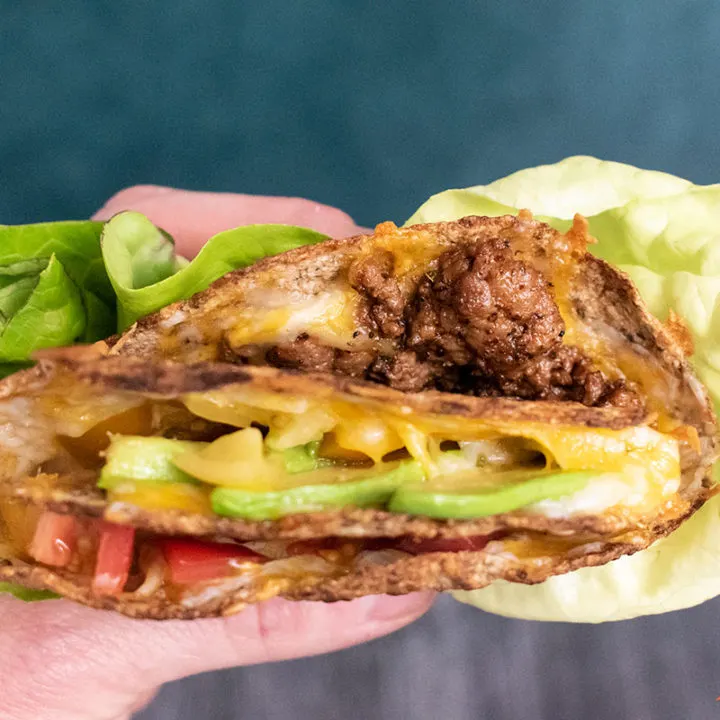 Quesadilla Crunch Wrap
Ingredients
1 Tortilla of your choice (see notes)
1/4 cup Shredded Cheddar or Mexican-Blend Cheese
3-4 Cherry Tomatoes, diced
3 slices Avocado
Instructions
Cut the tortilla (using a knife or kitchen shears) halfway up from the bottom.
In a medium skillet, place the tortilla over medium-low heat and cook until lightly browned and slightly crisped.
While it's browning, add the shredded cheese and allow it to melt while the tortilla is cooking.
Working clockwise (starting to the left of the cut), add the seasoned ground beef to 1/4 of the tortilla, add the diced tomatoes to 1/2, and add the avocado slices to the remaining 1/4.



Using a spatula and working counterclockwise now (starting at the bottom right), flip the bottom right 1/4 up over the tomatoes, then flip that over to the left, then flip that side down over the beef. You should have a 4 layer wrap now.
Eat immediately. Best served with a side of sour cream.
Notes
To keep this low-carb/keto-friendly, we like to use Julian Bakery KetoThin Wraps.
To make it paleo (not macro-focused), we like Siete Foods Tortillas.
We like to make enough taco-seasoned ground beef to have leftovers so this meal comes together as quick as possible.
Nutrition Information
Yield

1
Serving Size

1
Amount Per Serving
Calories

407
Total Fat

34g
Saturated Fat

14g
Trans Fat

0g
Unsaturated Fat

11g
Cholesterol

55mg
Sodium

529mg
Carbohydrates

13g
Net Carbohydrates

5g
Fiber

8g
Sugar

4g
Protein

18g