Last Updated on July 6, 2020
Well, this isn't really a recipe so much as it is a guideline, maybe an explanation of how a typical salad is assembled around here. Because I seriously get lazy with trying to figure out what the heck to put in a salad, so it's usually the same 'ole stuff every time. But at least it's delicious, so there's always that. My favorite dressing to use on all my salads is my Fruit Vinaigrette Dressing. But it's not really fruity. Whatever, it's good, that's all that matters. And if you have the chance to grab some Tessamae's Dressings, the Zesty Ranch is delicious on this salad!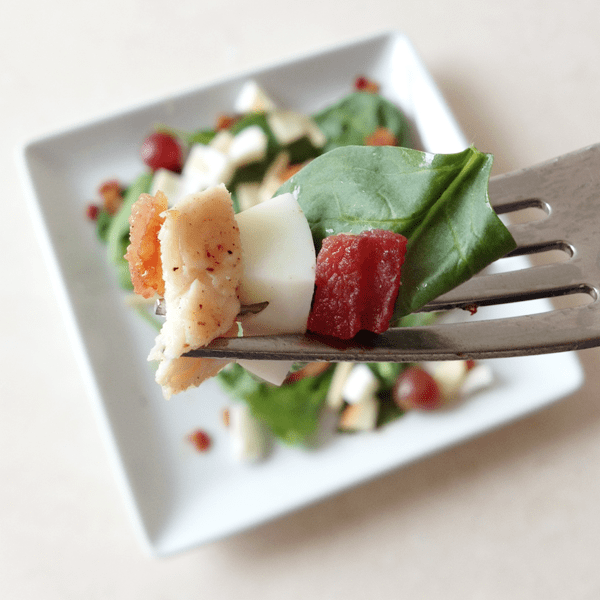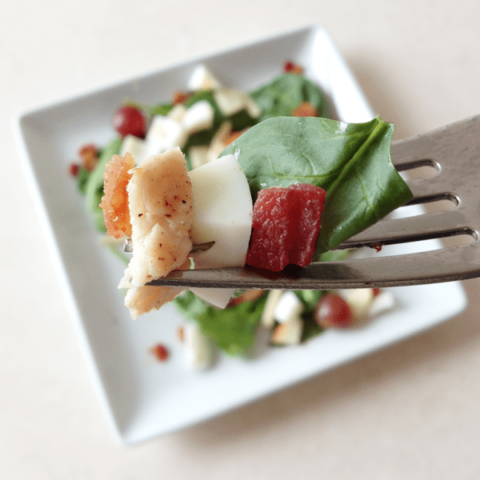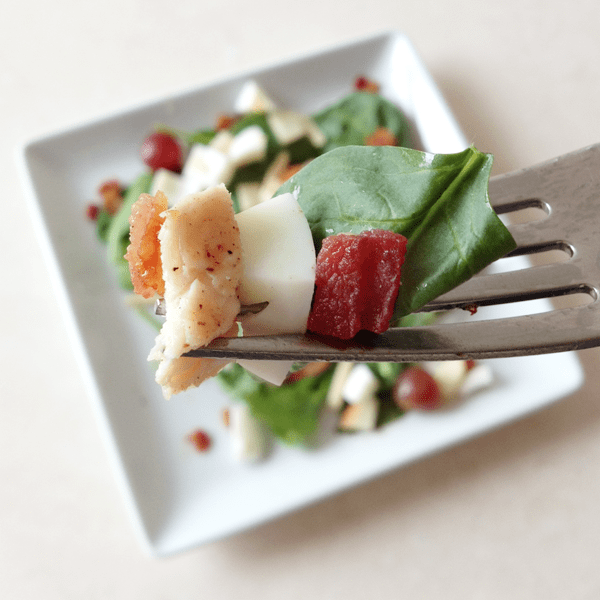 Chicken-Bacon Salad
Ingredients
5 slices of Bacon, I love kitchen shears for this, cut into 1/2" pieces
1 pieces Chicken Breast or Thigh, dark meat is best, IMO, cut into 1/2"
Mixed Greens
Carrot, diced
Cucumber, diced
Hard Boiled Egg, no yolks, diced
Apple, chopped
Small Grapes, halved
Blanched Slivered Almonds
Sunflower Seed Kernels
Instructions
Put the bacon pieces in a cold skillet and turn it on to Medium. Fry the bacon until it's crispy and remove with a slotted spoon and drain on paper towels. Leave the grease in the skillet.
Add your chicken to the hot pan and cook it in the bacon grease. Cook until the chicken is no longer pink. Remove with a slotted spoon and drain on paper towels.
Prepare the salad by mixing your greens with anything else. I use all the ingredients above. Use what makes you happy.
Drizzle your favorite dressing on it and eat. Yum!
Nutrition Information
Serving Size

1 grams
Amount Per Serving
Unsaturated Fat

0g