Every now and then, a recipe comes along that is so good it doesn't make it out of the pan and onto dinner plates before it gets devoured. THIS is one of those recipes. We just skip the plates altogether and eat out of the skillet like heathens.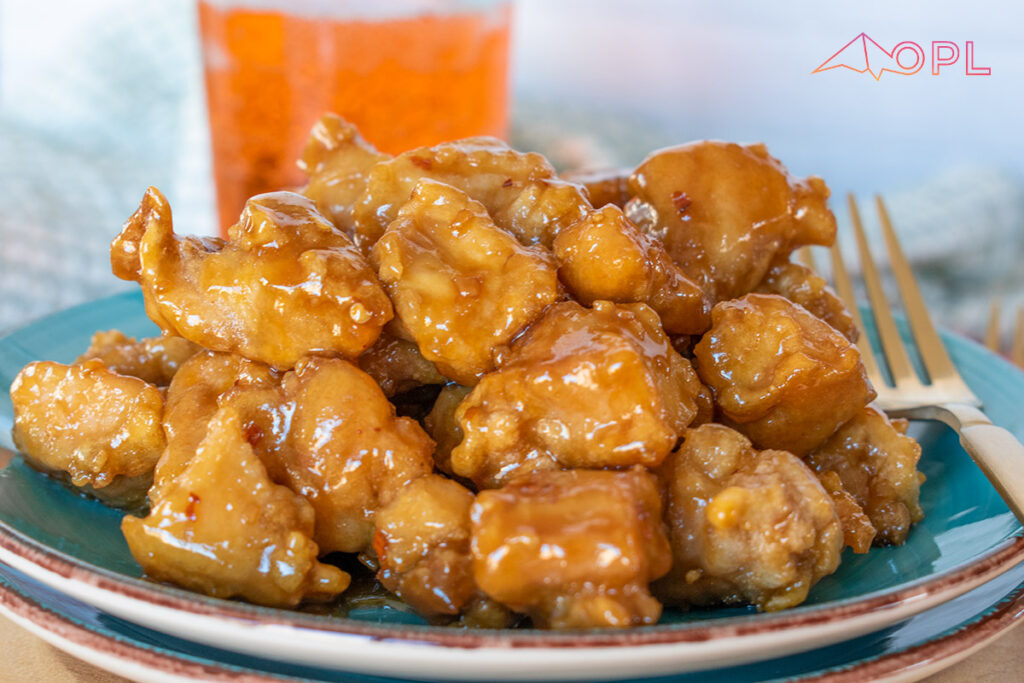 Honey Butter Chicken Recipe
These chicken bites are the perfect combo of crispy-sweet-savory. The garlic compliments the honey, and the crushed red pepper flakes adds just a little heat. As you can tell from the photos here, I go light on the spicy, so feel free to pour it on if that's your thing.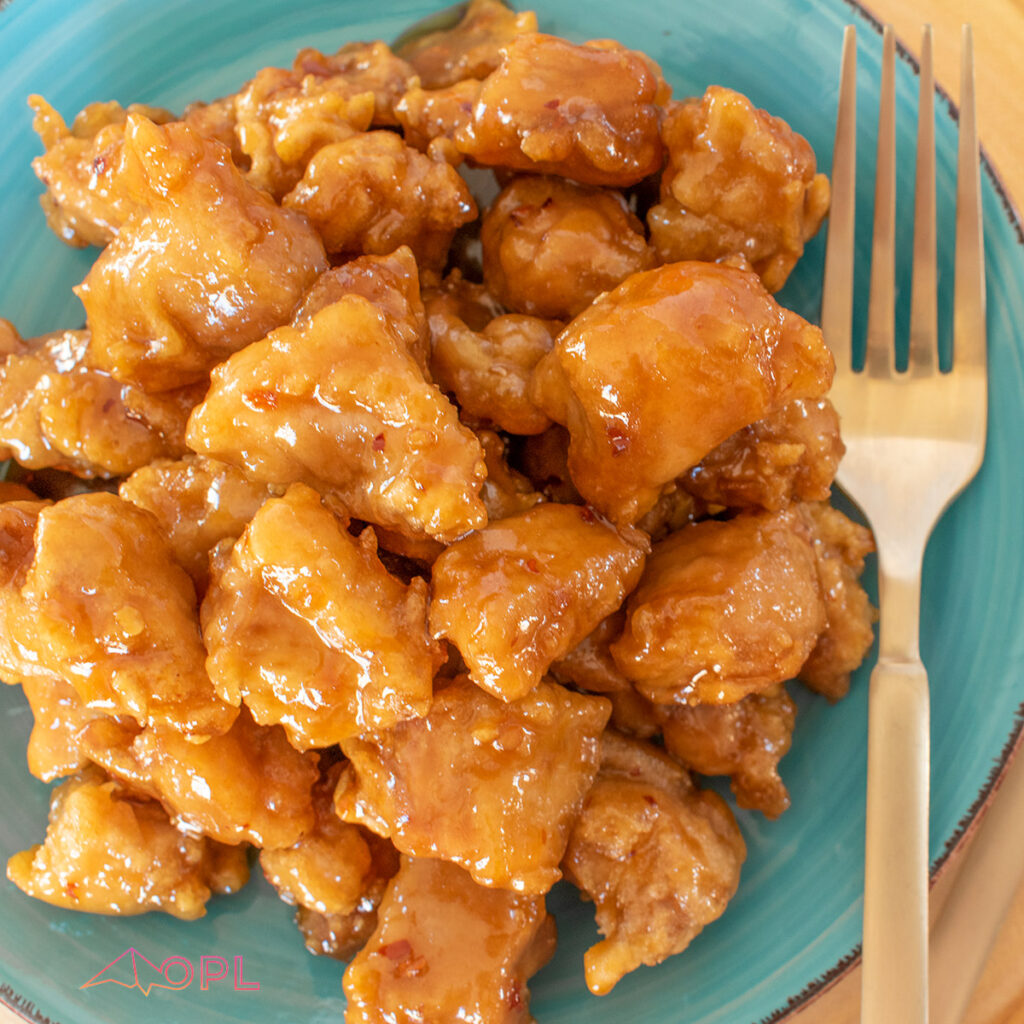 While this isn't a great make-ahead or leftover meal, the chicken nuggets CAN be made in advance and frozen. They reheat wonderfully in the oven, ready for the sauce to be added just before it's time to serve. This is actually the best way to make this meal, because you can have loads of pre-made nuggets in the freezer ready to go for a fast weeknight meal.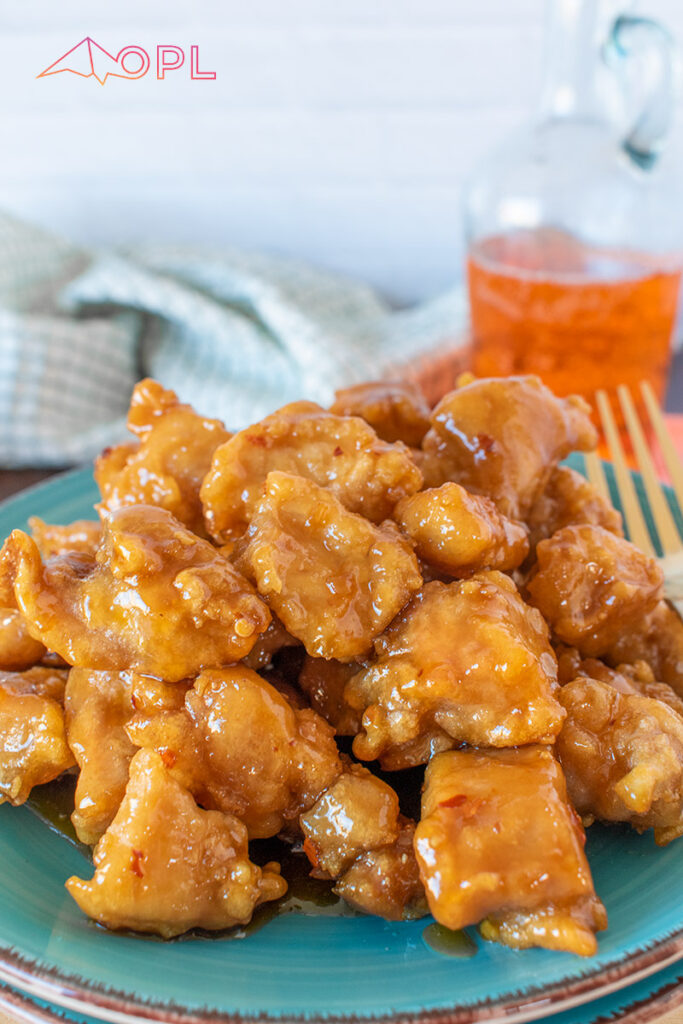 We also have some other favorite sauce coatings to go with crispy chicken nuggets: Orange Chicken and Sweet & Sour Chicken. All 3 of these disappear really fast in our house!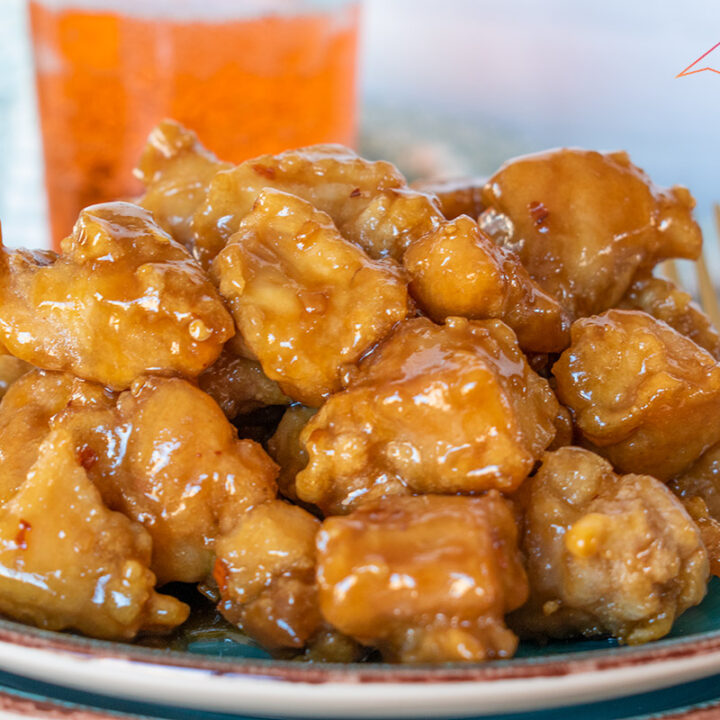 Crispy Honey Butter Chicken (gluten-free)
Ingredients
Chicken
1/2 cup Cassava Flour
1/4 cup Potato Starch
1/2 tsp Baking Soda
1/2 - 3/4 cup COLD Water
5 Chicken Thighs, boneless & skinless
Avocado Oil, for deep frying
Sauce
1 stick (1/2 cup) of Butter
1/4 cup Coconut Aminos
1/4 cup Honey
2 cloves Garlic, minced
Crushed Red Pepper Flakes, to taste
Instructions
Chicken
In a large mixing bowl, combine the cassava flour, potato starch, and baking soda. Whisk to combine, then pour in the cold water. Whisk until smooth. The batter should be somewhat thick, but still pourable, like a tempura. It will thicken as it sits too. Add a little more water, if needed.
Remove any excess fat from the chicken and cut into bite-sized pieces. Add to the prepared batter and stir to coat all the chicken.
In a medium saucepan, add about an inch of avocado oil and bring to about 350°F over medium heat.
Once the oil is hot, add the chicken pieces in batches so you don't overcrowd the pot. Cook about 2 minutes per batch, or until the chicken is golden brown. You may need to increase the heat if the oil temp drops during cooking.
Remove chicken with a slotted spoon and drain on paper towels.
Sauce
When all the chicken is cooked, melt the butter in a large skillet over medium-high heat. Add the coconut aminos, hooney, garlic, and red pepper flakes. Bring to a boil and cook until sauce is thickened and coats a spoon, stirring occasionally.
Turn off the heat and add the cooked chicken pieces. Stir to coat all the chicken evenly.
Serve hot. If you'll be making this in advance, wait until you're ready to serve it before coating the chicken with the sauce, so it doesn't get soggy.
Nutrition Information
Yield

5
Amount Per Serving
Calories

442
Total Fat

20g
Saturated Fat

7g
Trans Fat

0g
Unsaturated Fat

13g
Cholesterol

173mg
Sodium

596mg
Carbohydrates

36g
Fiber

1g
Sugar

17g
Protein

32g