There's hardly a dinner that couldn't benefit from dinner rolls. With a schmear of butter or to soak up extra sauce, that little ball of bread is the perfect side dish.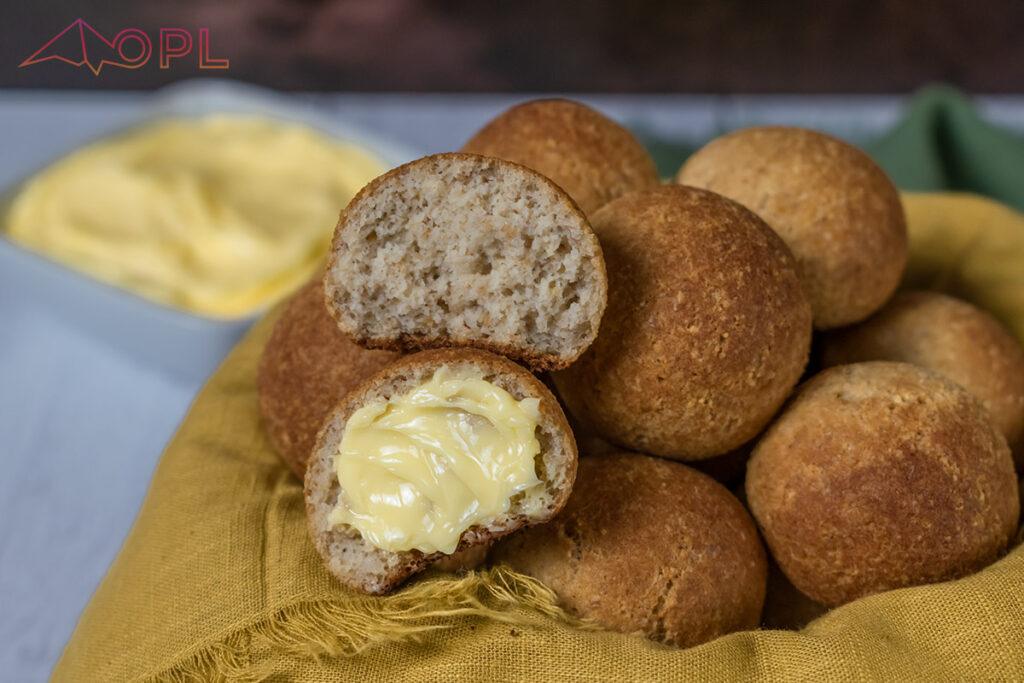 Gluten Free Dinner Rolls
These gluten-free dinner rolls are made with a combination of almond flour, coconut flour, flaxseed meal, and psyllium husk fiber, keeping them grain-free as well as low-carb. Each little roll contains only 1g of net carbs and 2g of fiber.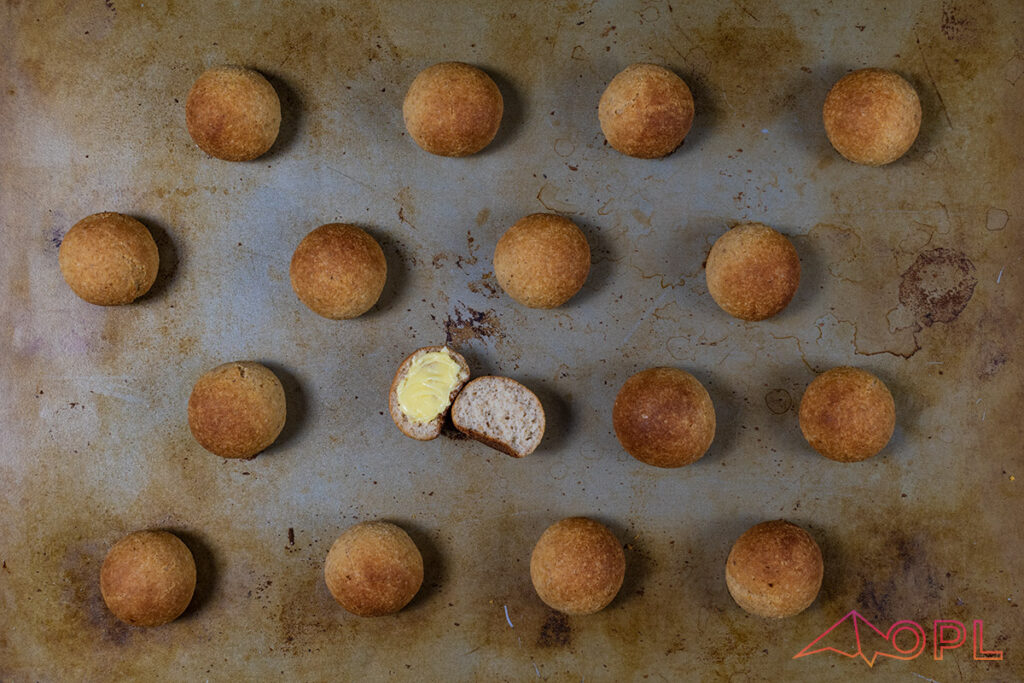 Using Cardnl's Keto Bread Mix and 5 basic ingredients, these rolls go from mixing bowl to dinner table in under 30 minutes. They also freeze really well, making it a great thing to bake in bulk and keep in the freezer for a quick and easy side dish at any time.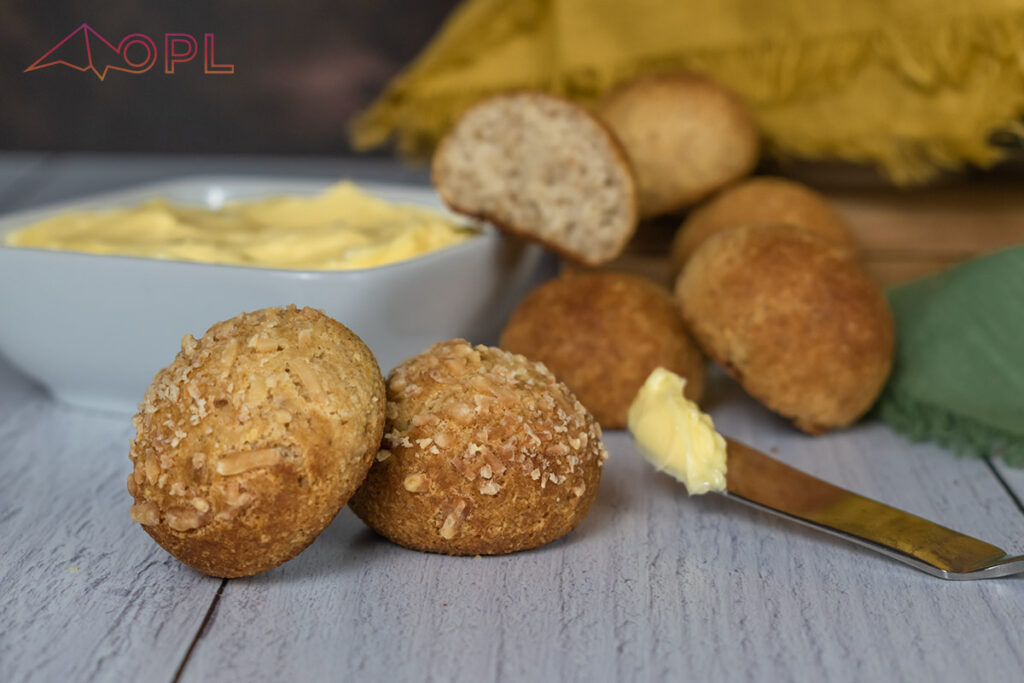 Savory Keto Dinner Rolls too
Although they taste great on their own, adding some shredded Parmesan on top before baking gives them more flavor and a slight crispy topping as well. Another favorite topping option is to brush some melted garlic butter on top as soon as they come out of the oven. Perfect with some Italian Meatballs.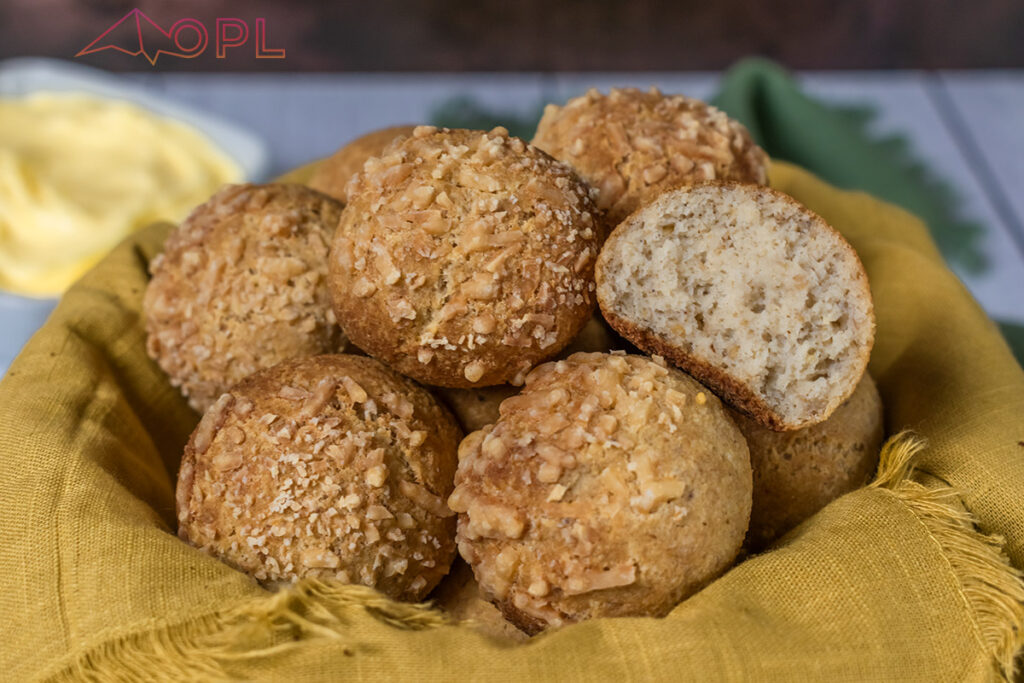 The texture is perfectly "bread-y", even gluten-eaters won't turn them away.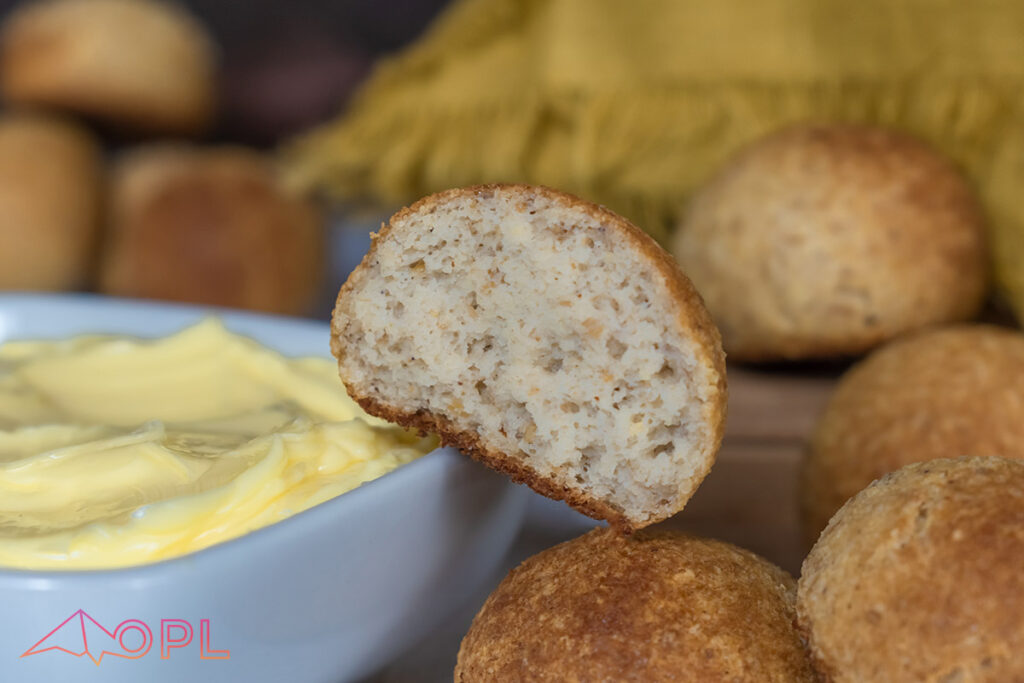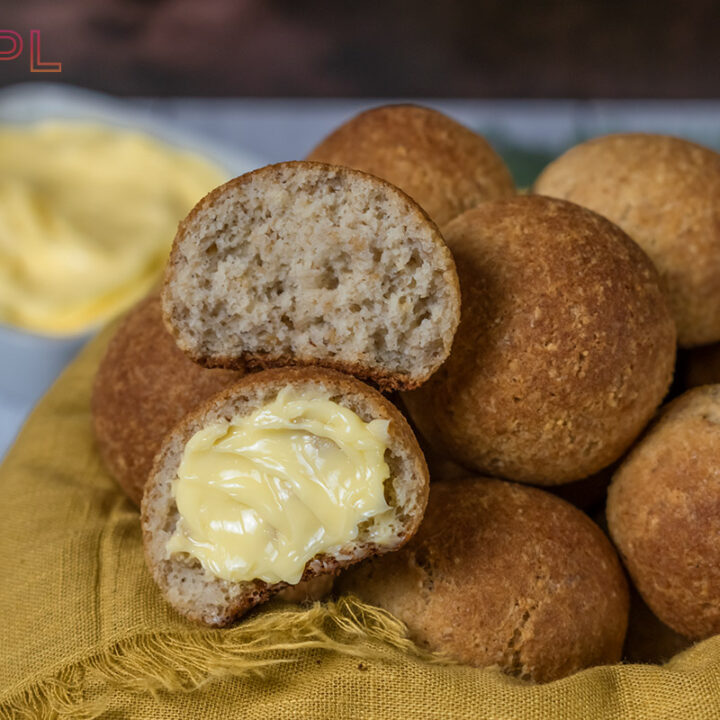 Low-Carb Dinner Rolls
Ingredients
4 lg Egg Whites
2/3 cup Hot Water
1 Tbsp MCT Oil or Butter, melted
1 tsp Apple Cider Vinegar
1 tsp Honey (to feed the yeast)
Topping Options
Finely Shredded Parmesan Cheese
Sesame Seeds
Melted Garlic Butter
Instructions
Preheat oven to 375°F. Line a baking sheet with parchment paper and set aside.
With an electric mixer, beat egg whites until soft peaks form. Set aside.
Combine water, oil/butter, vinegar, and honey completely in a mixing bowl. Add the contents of the bread mix and stir with a wooden spoon or silicone spatula until smooth and there are no lumps.
Very gently fold in the egg whites to the bread dough until fully combined.
Using a medium cookie scoop (about 2 Tbsp in size), scoop bread dough and roll with damp hands into smooth rolls. Place about an inch apart on the parchment lined baking sheet. Top with seeds or shredded cheese, if desired.
Bake in the preheated oven for 20-25 minutes or until the top is dark golden brown and it sounds slightly hollow when tapped on top. While still hot, brush with melted butter, if desired.
Store leftovers in an airtight container in the fridge for up to 1 week.
Nutrition Information
Yield

21
Serving Size

1 dinner roll
Amount Per Serving
Calories

75
Total Fat

6g
Saturated Fat

1g
Trans Fat

0g
Cholesterol

0mg
Sodium

173mg
Carbohydrates

3.7g
Net Carbohydrates

1.3g
Fiber

2.4g
Sugar

0.9g
Protein

3g