No-Bread Tuna Melt Recipe
Safe Canned Tuna
I've recently discovered Safe Catch Tuna. It's pricier than the store-brand junk, but ohmygosh it tastes so much better and is so much safer to eat. I always liked tuna salad because it had loads of mayo and salt in it, but would never in a million years eat it straight out of the can. Safe Catch is surprisingly delicious, and not dry feeling (you know what I'm talking about).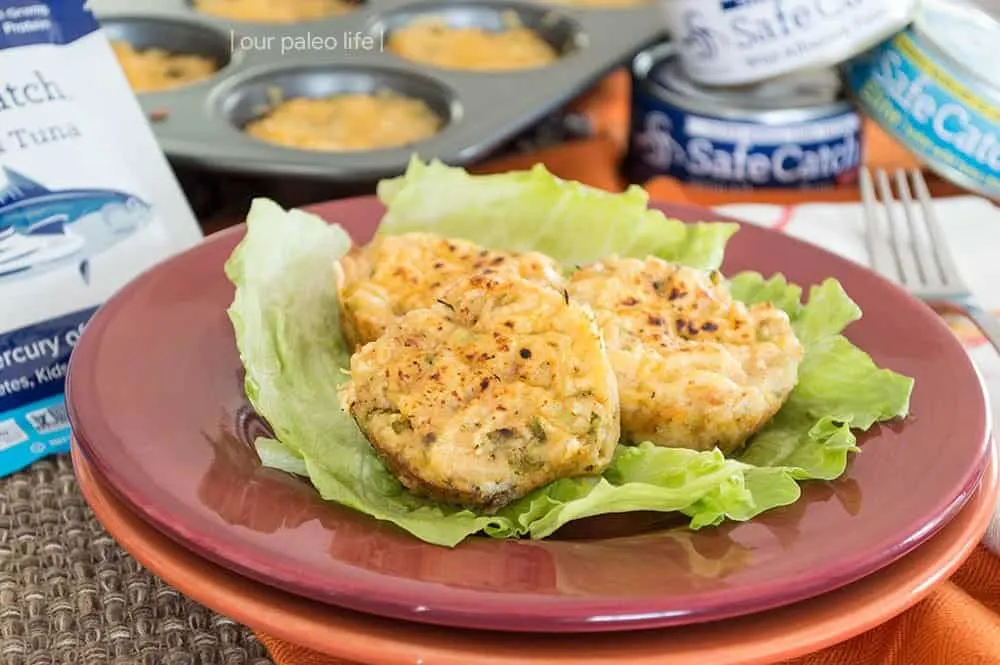 Also, they test each and every fish to be sure there aren't dangerous levels of mercury in the fish they use in their product, so it's safe for kiddos and moms-to-be, so pretty much anyone and everyone can enjoy these Mini Tuna Melts.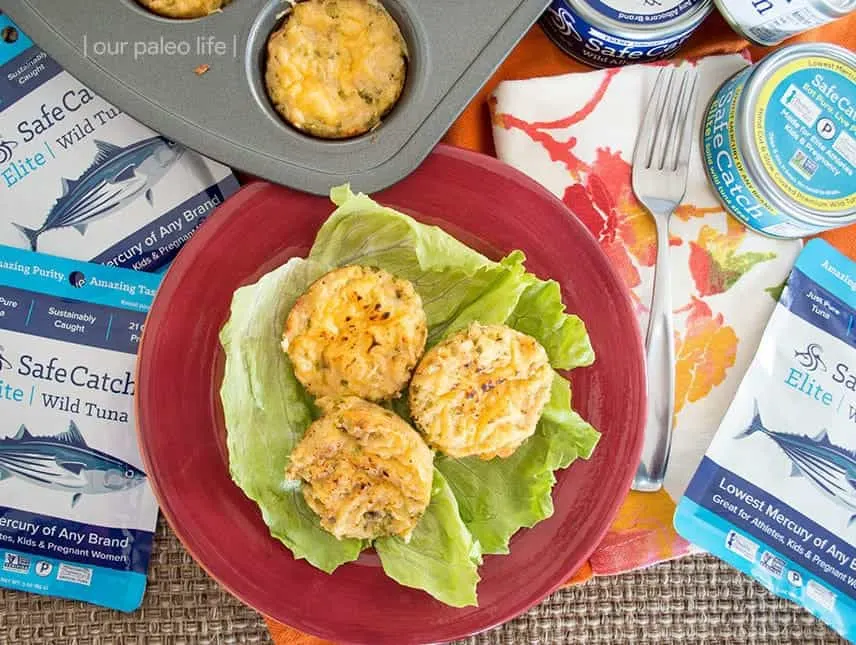 Healthy Tuna Melt
Tuna melts used to be my favorite way to eat tuna. Warm, toasty bread or a tuna melt panini with melty cheese and creamy tuna salad. What's not to love? Since bread is off the table these days, I found an alternative to my old favorite. And the kids love them, whether they eat the cooked melts or just eat the prepared tuna by the spoonful out of the bowl. It really is good either way.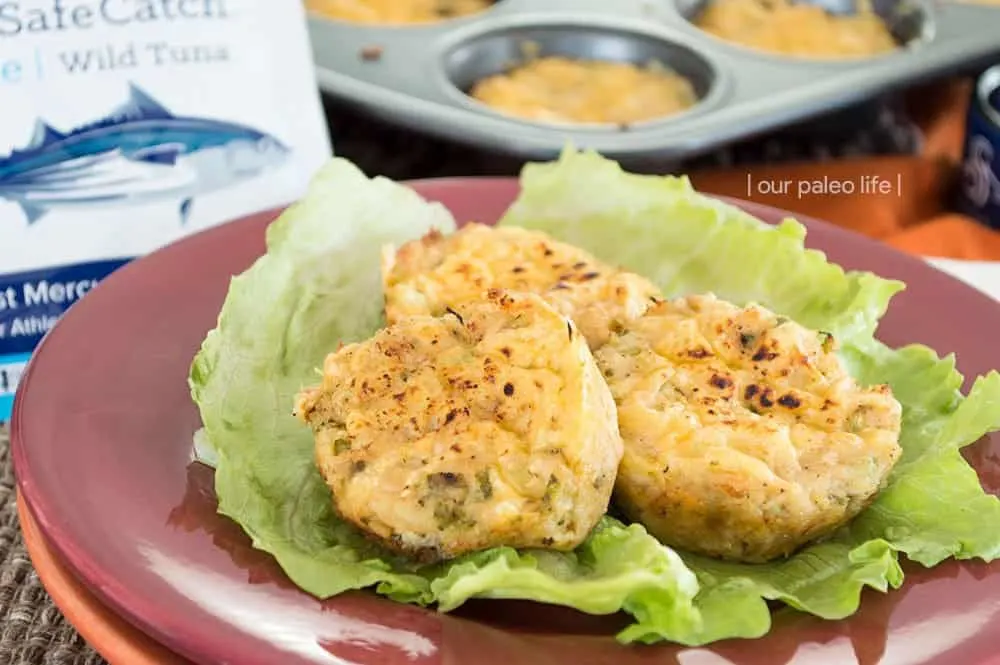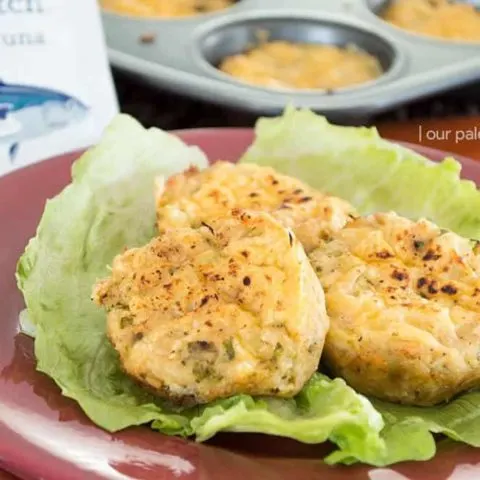 No-Bread Tuna Melt
These Mini Tuna Melts are the perfect replacement for tuna melt sandwiches. All the same great taste and creamy texture, but without the bread and bulk.
Ingredients
3 cans Tuna, drained
1 cup Paleo Lime Mayo
15 Baby Dill Pickles
4 oz Shredded Cheddar Cheese, plus more for topping, optional
1/2 bunch Scallions, chopped
Salt, to taste
Ground Black Pepper, to taste
Instructions
Preheat oven to 350°F.
In a large bowl, add all ingredients and mix until well combined. Taste and add more salt and pepper, if necessary. If the mixture seems to dry and does not hold together, add a little more mayo until you get a consistency that holds it's shape without crumbling apart.
Using a large cookie scoop (about 1/4 cup), scoop the tuna mixture into a 12-cup muffin pan. If desired, add a little more cheese to the tops.
Bake in the preheated oven for 20 minutes, or until the edges are crispy and golden brown and the cheese on top is bubbly.
Remove from oven and let cool slightly in the pan. Use a spoon to gently scoop the mini melts out. Serve warm.
Leftovers can be stored in the fridge for up to a week. Reheat in the microwave for about 45 seconds or in the toaster oven at 350°F for about 3-5 minutes.
Nutrition Information
Yield

12
Serving Size

1 tuna melt
Amount Per Serving
Calories

259
Total Fat

20g
Saturated Fat

4g
Unsaturated Fat

0g
Cholesterol

25mg
Sodium

1038mg
Carbohydrates

1.5g
Sugar

1g
Protein

15g
Nutrition is calculated by a third party and may not be 100% accurate