Smoked Chuck Pot Roast
Recently, we got a good deal on some chuck pot roast. Only $4.99/lb for some beautifully marbled meat. We bought 2 roasts for a total of 6 lbs of meat. We usually buy meat not knowing 100% what we're going to actually do with it, but that doesn't really matter with the Traeger. Everything always comes out tasting perfect.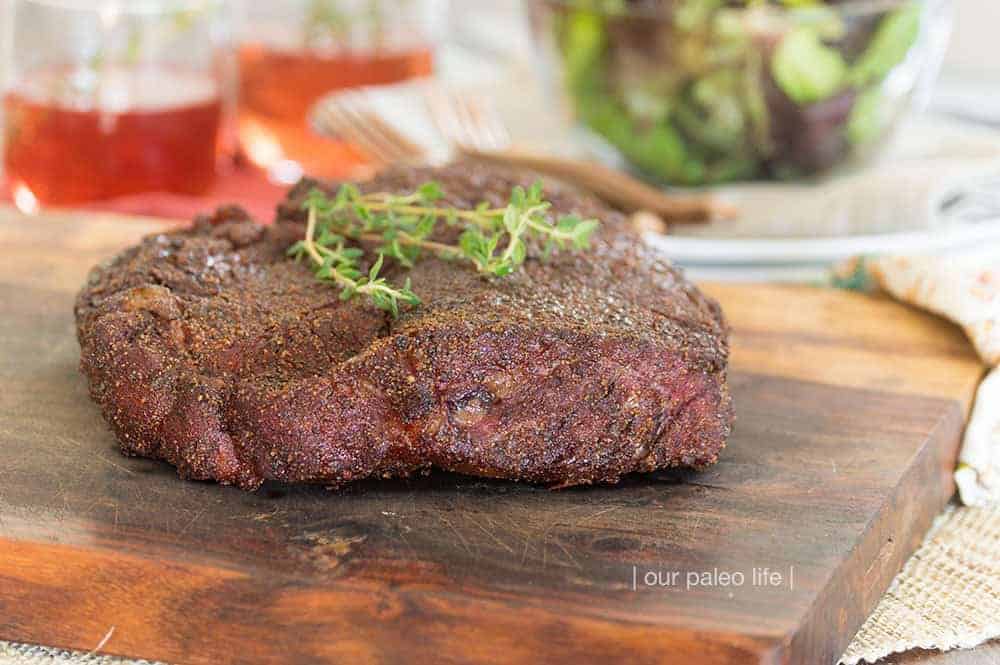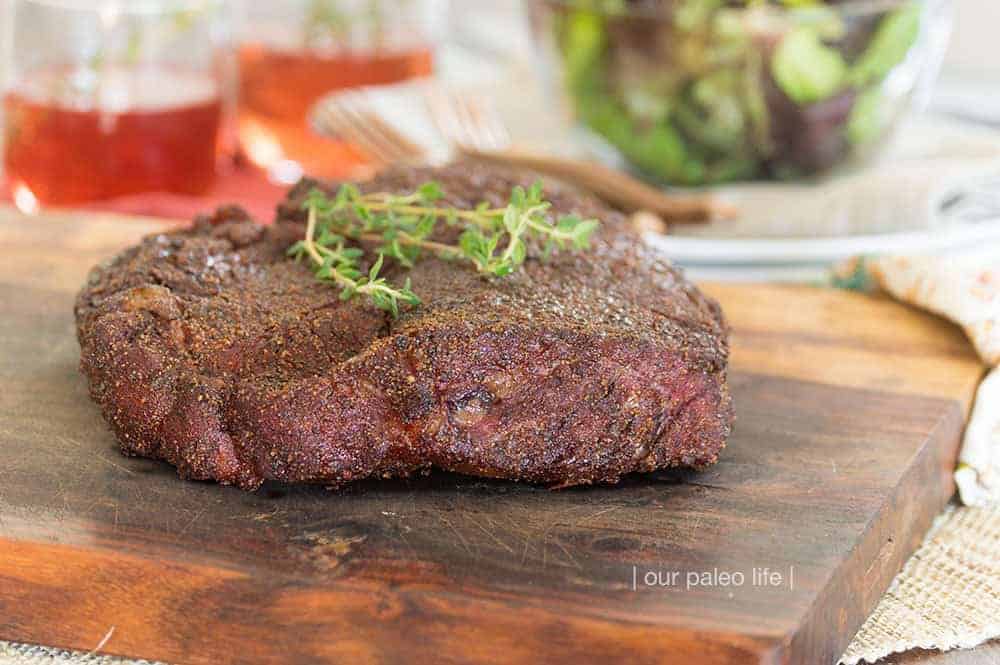 Chipotle Seasoning
This roast was no exception. I love to play around with different flavors in my dry rubs, and I created a new one to go along with this pot roast. This particular blend could be a little too spicy for some, so if you prefer your food a little more on the mild side, cut the chipotle pepper in half or leave it out altogether. However, definitely leave it in if you like a little kick and a lot of flavor!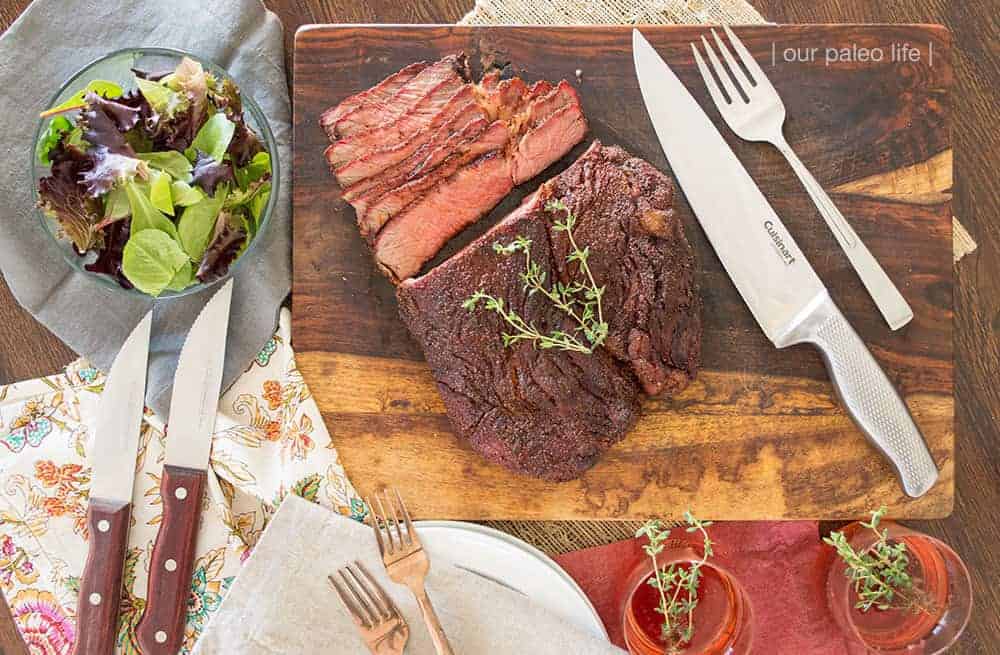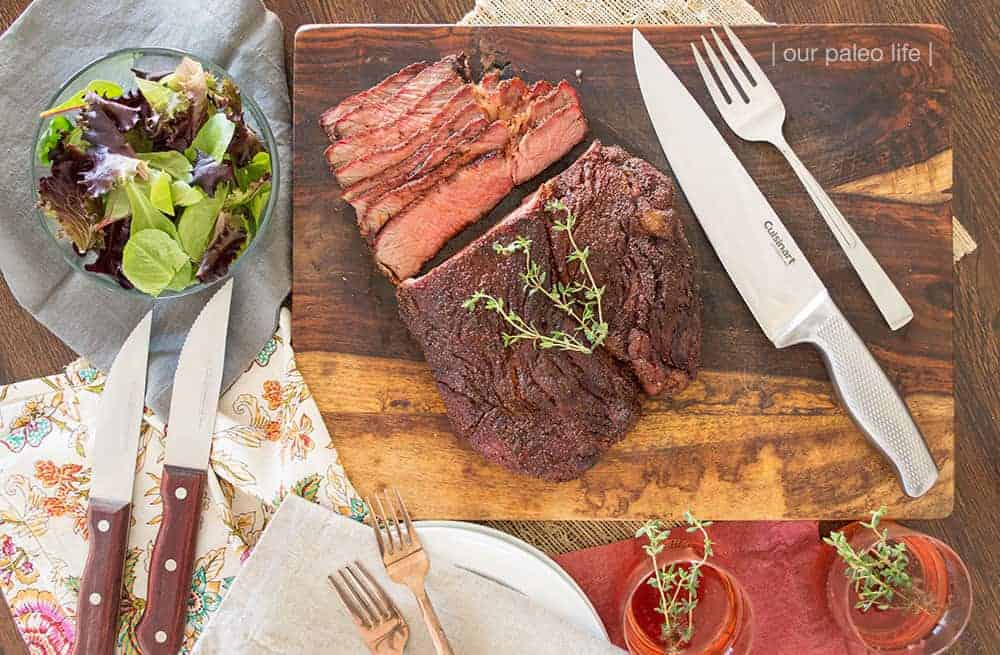 I used to only slow cook a pot roast, thinking that was the only way to get a typically tough meat to be even the slightest bit tender. Never again! I will be smoking my pot roasts every single time from here on out. Just look at that perfect crust and that perfectly cooked meat inside. And it was the most tender pot roast I've ever had.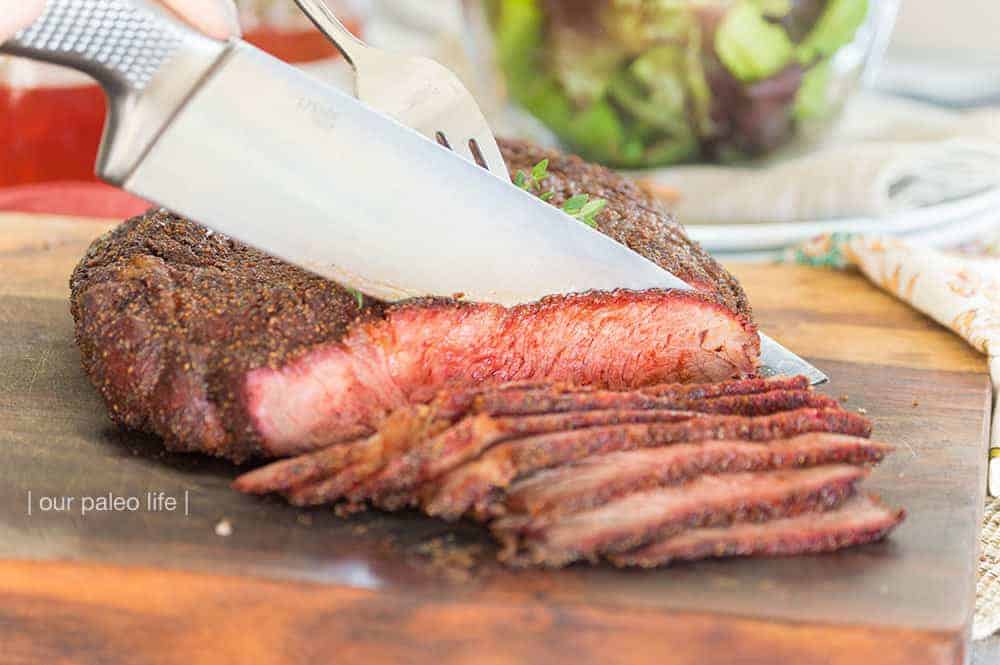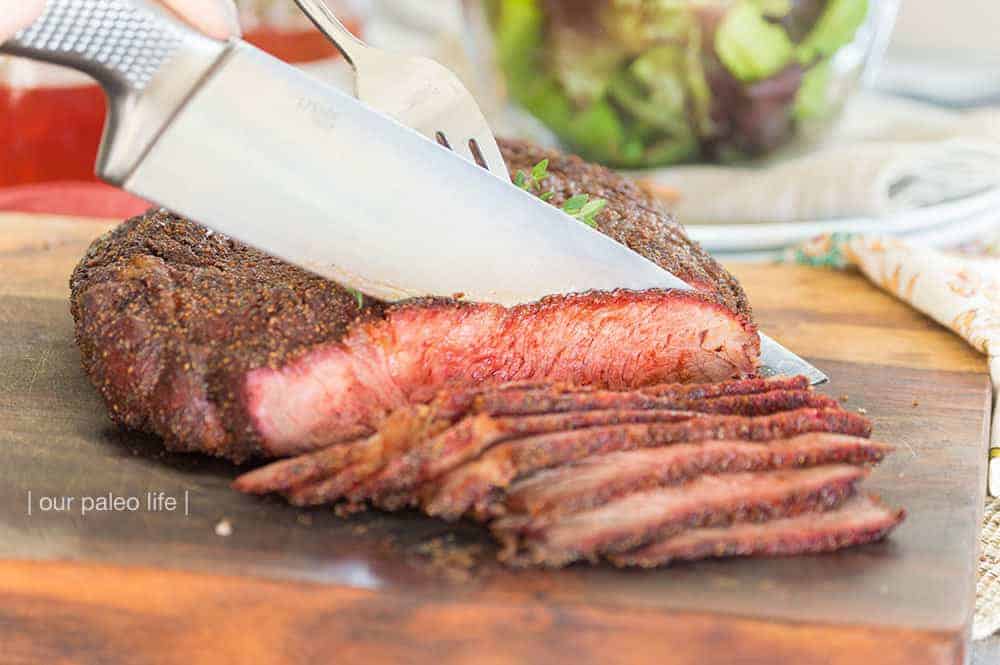 Cut Pot Roast Against the Grain
You absolutely must cut this roast into very thin slices and against the grain to get maximize that perfect tender meat. And because it's so juicy, tender, and bursting with flavor, you won't need to douse it in a sauce just to choke it down.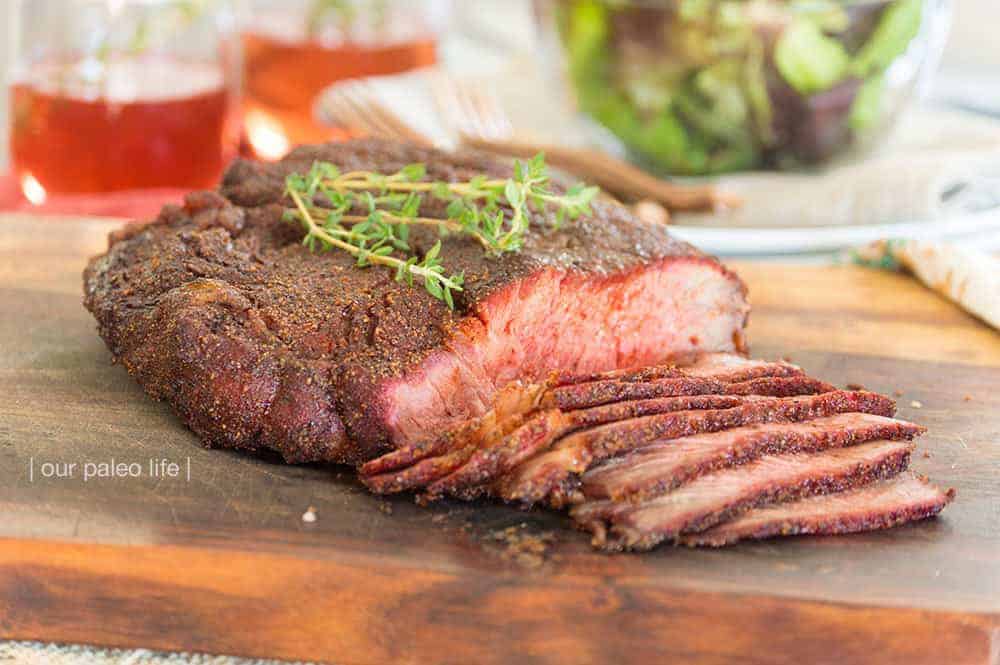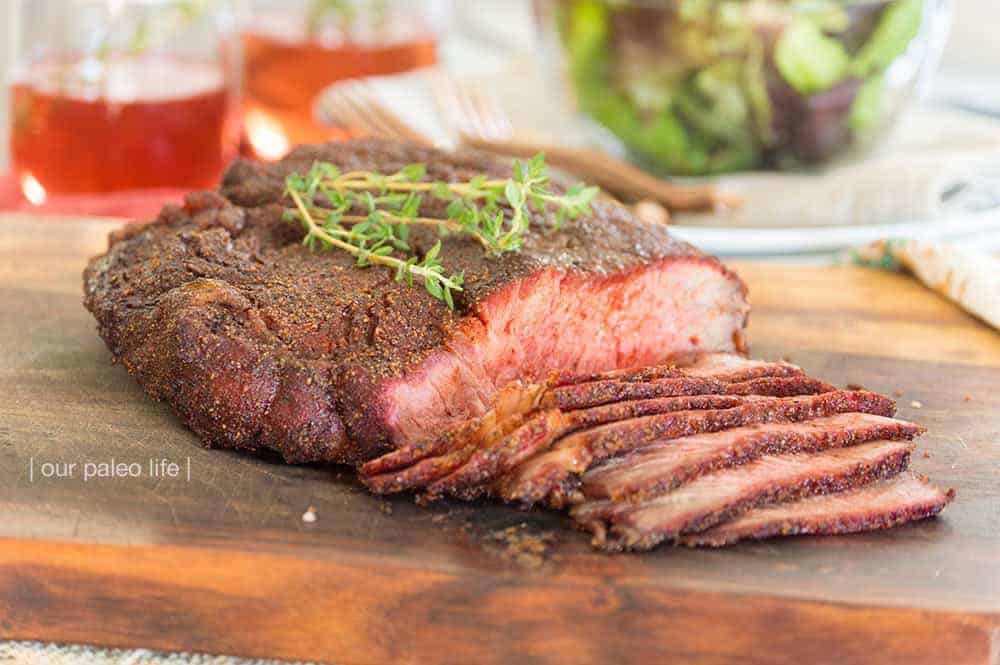 The leftovers would also be perfect sliced up on top of a mixed greens salad, fried up alongside some sunny-side-up eggs, or placed on some gluten-free bread slathered with mayo for a perfect sandwich. The possibilities are endless (and good thing, since we have 6 lbs of it!).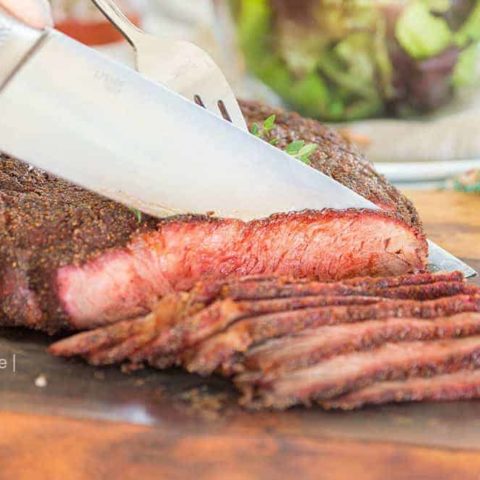 Sweet & Spicy Smoked Pot Roast
Total Time:
2 hours
5 minutes
Ingredients
2-3 lb Chuck Pot Roast, with good marbling
Avocado Oil
up to 2 cups Beef Broth
Dry Rub
2 Tbsp Maple Sugar
1 Tbsp Salt
1 Tbsp Ground Black Pepper
1 Tbsp Smoked Paprika
1/2 Tbsp Garlic Powder
1 tsp Chipotle Pepper Powder, Use less or omit for a non-spicy flavor
Instructions
Add the Dry Rub ingredients to a small bowl and stir to combine. Set aside.
** NOTE ** These smoker instructions are primarily for an electric smoker (like the Traeger)
With the lid of your smoker open, turn the smoker to the "Smoke" setting until a flame is established, about 3-5 minutes. Once a flame is established, close the lid and set the heat to 450°F and preheat for about 15 minutes.
While the smoker is heating up, line a rimmed baking sheet or broiler pan with foil. This will make clean up way easier. Place a wire rack over the foil (we use an old uncoated cooling rack) and place the roast directly on the rack.
Pour a bit of avocado oil on the roast, using your hands to coat the top, bottom, and all sides liberally. Pour half of the dry rub on one side of the roast, rubbing it in with your hands and trying to get it around the sides as well. Flip the roast and add the rest of the rub to that side, make sure to coat the entire roast liberally.
If your roast has a fat side, place that side up on the rack (some butchers remove the fat, so skip this step if your roast was trimmed). Place the entire pan directly on the smoker grill grate. Pour the beef broth into the bottom of the rimmed baking sheet/broiler pan until it's about 1/2" or so deep (just not overflowing or touching the roast).
Close the lid and let the roast cook for about 30 minutes, or until it has a nice crispy crust. Reduce the smoker heat to 225°F (you can speed up the heat reduction by leaving the lid open for a minute or two), and continue cooking until the meat reaches an internal temp of 135°F (for medium-rare). We like to take ours out when it reaches about 130°F. Cook until 155°F for well-done (though that's not recommended).
This can take anywhere from 1-3 hours, we start checking the temp of ours at the 1-hour mark to avoid overcooking it.
Remove the cooked roast and lightly cover with tin foil and let it rest for 10 minutes before slicing. Be sure to slice very thinly against the grain for perfectly tender slices.
Nutrition Information
Yield

8
Serving Size

6 oz
Amount Per Serving
Calories

287
Total Fat

12g
Saturated Fat

3g
Unsaturated Fat

0g
Cholesterol

110mg
Sodium

1004mg
Carbohydrates

4g
Sugar

3g
Protein

37g
Nutrition is calculated by a third party and may not be 100% accurate