I'm a snacker. A grazer. Whatever you call it, I like to eat all day. So when I started the Whole30, eating 3 (large) meals a day was hard for me, especially at first. I had to figure out when I was really hungry and when I was just bored or wanted to chew on something. I've gotten better at it, but there are still times when a snack is just absolutely required.
Since my go-to snack was always fruit or carbs in my pre-paleo life, I had to find other options. I've realized that I love salty almost as much as sweet now. Almost. My favorite has been Salted Cinnamon Coconut Flakes. But today, I came up with something fantastic.
It's not a recipe, just a grouping of food. Delicious, salty food!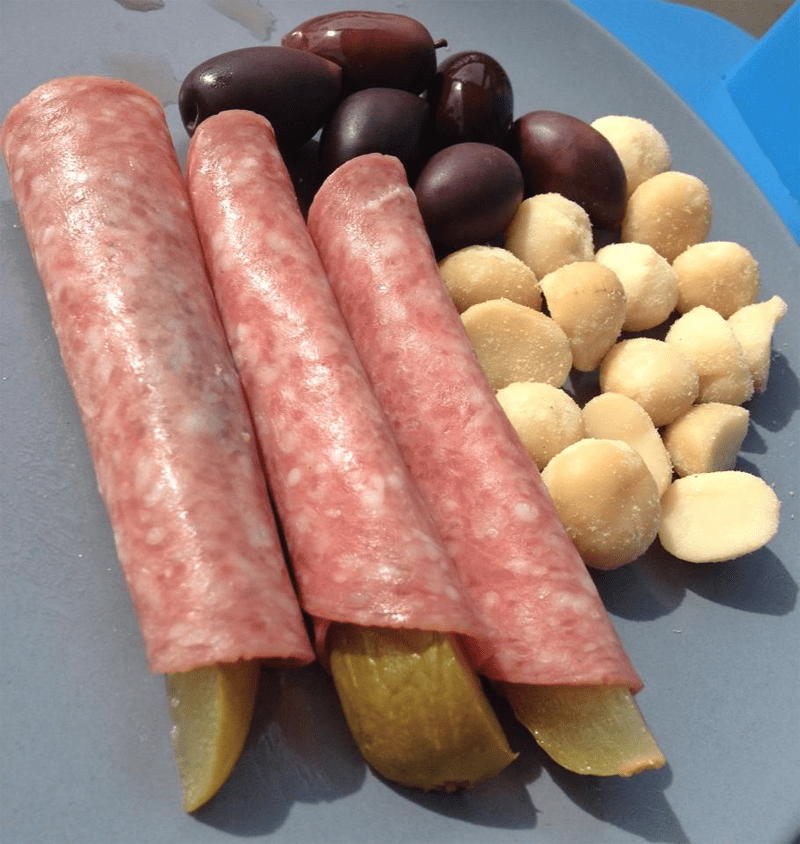 Hard Salami (Boar's Head) wrapped around Dill Pickle Spears (homemade)
Kalamata Olives
Macadamia Nuts
Also, I eat them in that order too. No I'm not weird.