Dill Dip Recipe
Dill is an often under-utilized herb because it is most commonly associated with pickles and not much else. But in cultures outside of America, it is widely used in a variety of dishes.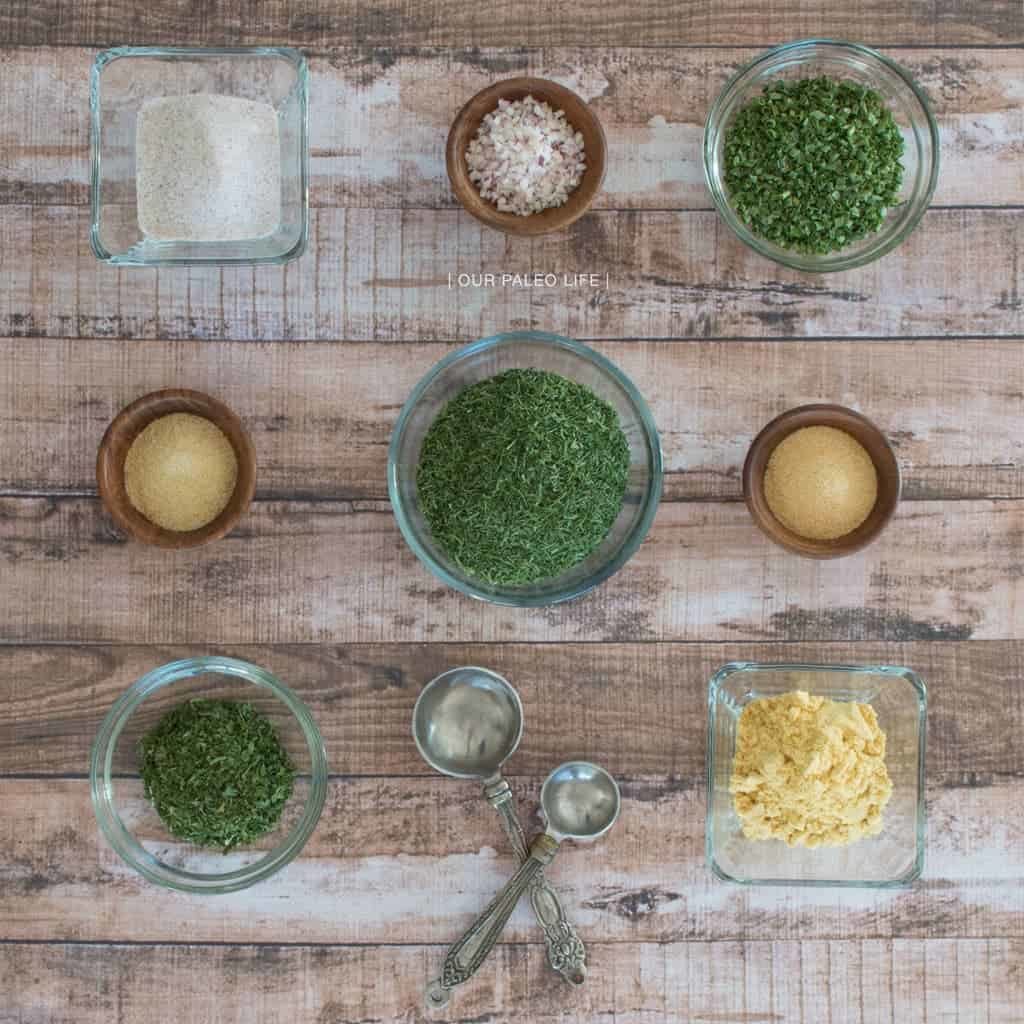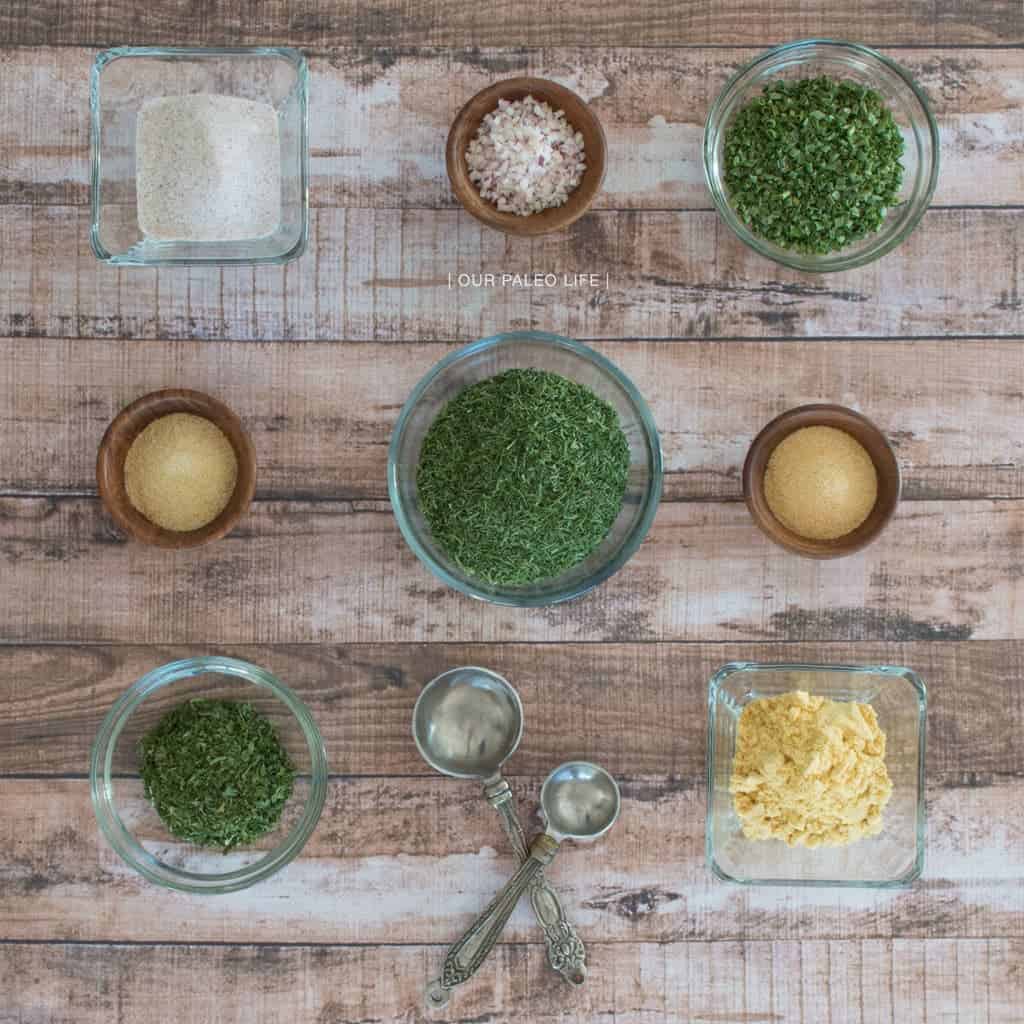 Dill is originally from Germany and is best used fresh since it loses it's flavor quickly. Fortunately, if you're unable to get your hands on fresh herbs, freeze-dried is the next best thing.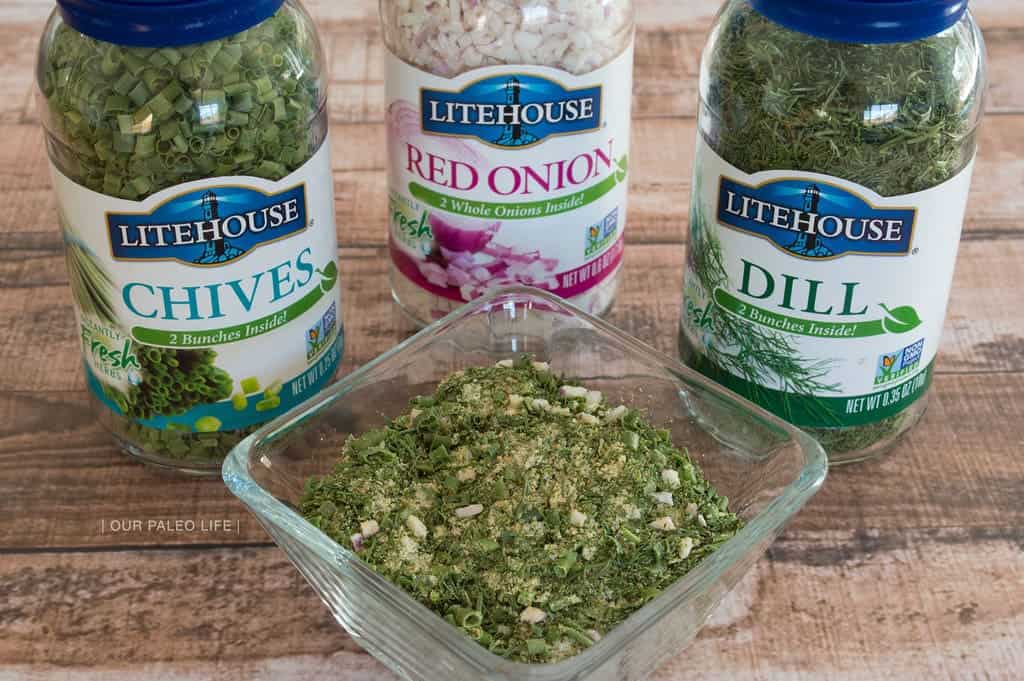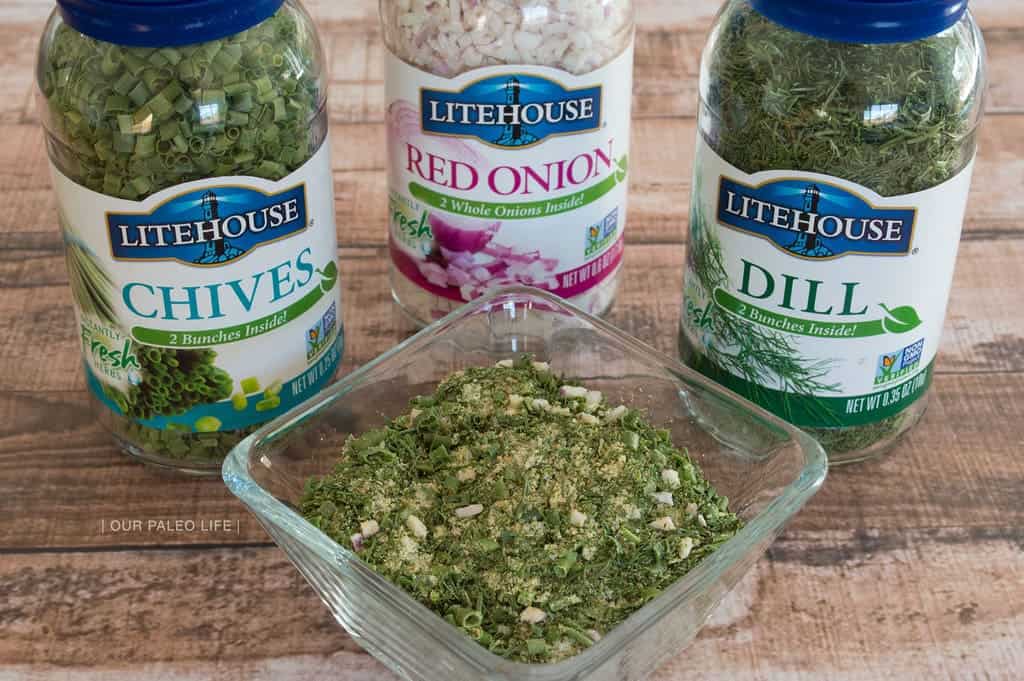 We always keep freeze-dried dill, chives, and red onions on hand (though, fresh dill dip is best). This makes it easy to toss them into soups, salad dressings, and dips without having to worry about having the fresh stuff on hand and it cuts prep time significantly.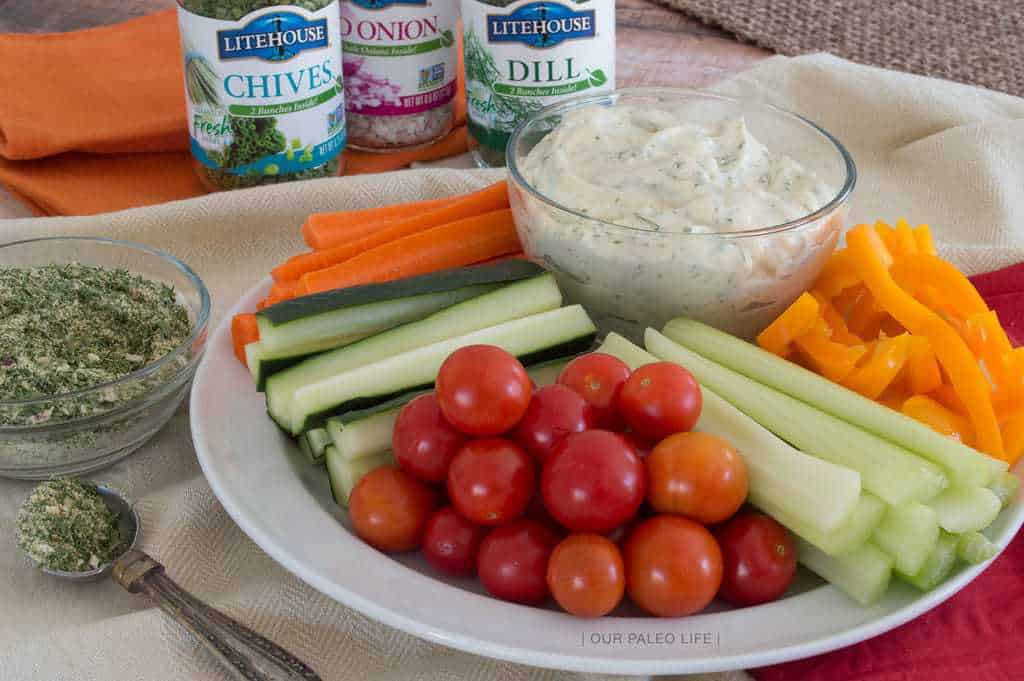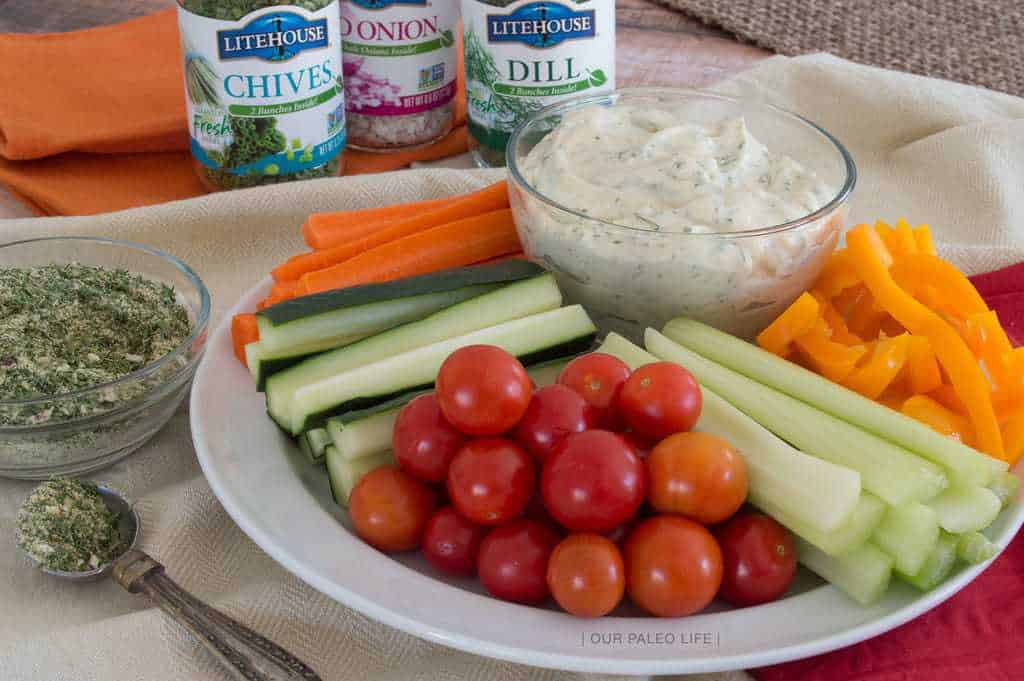 This dill dip is our favorite when added to sour cream and used as a chip dip. If you don't (or can't) eat dairy, it's equally delicious when mixed into our Paleo Lime Mayo (dill dip with mayo) and used as a spread on a lettuce wrap sandwich. Other options include: yogurt dill dip, dill dip with cream cheese.
Fresh Dill Dip Blend
Don't buy those packets of hidden valley dill dip or any of the other options at the store. They're mass produced and you can never be too sure what the ingredients actually are. When you create your own option it'll store well and you'll always know exactly what you're eating.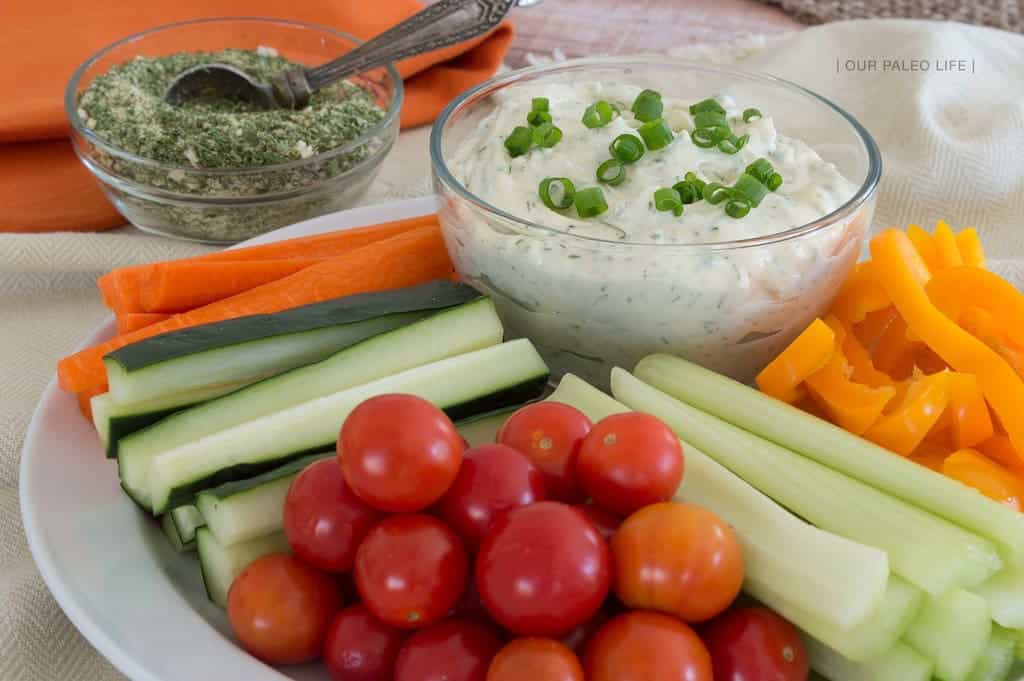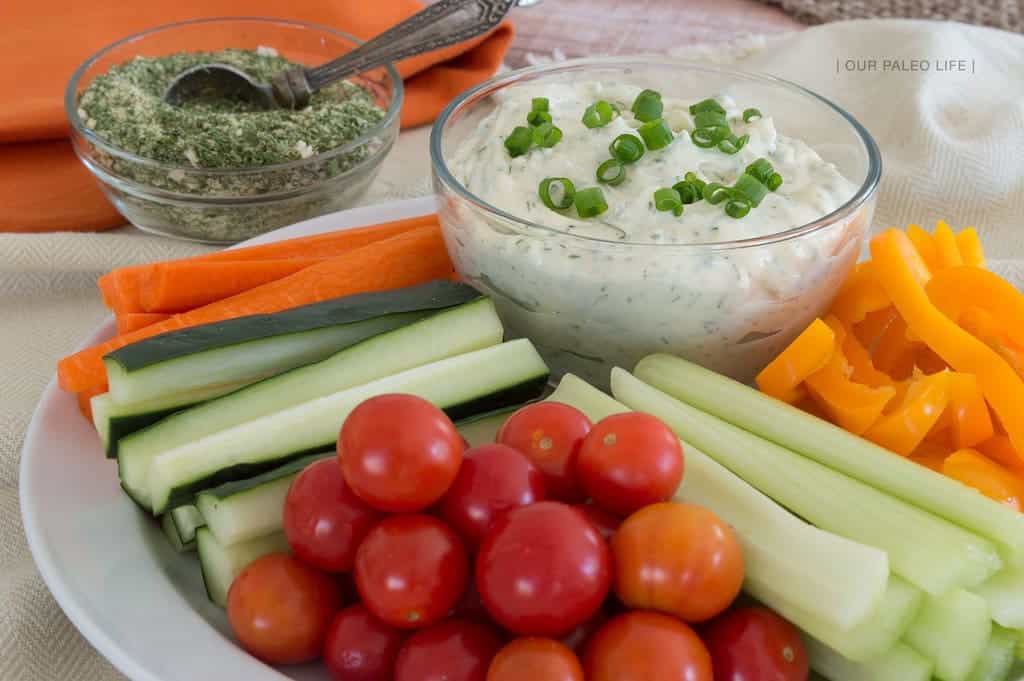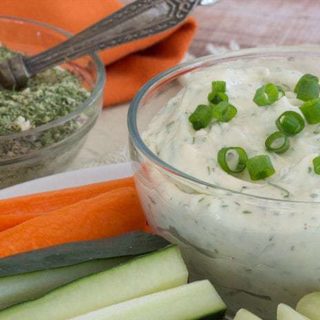 Dill Dip Seasoning Blend
Ingredients
2 tsp Freeze-Dried Dill
1-1/2 tsp Salt
1 tsp Ground Mustard
1 tsp Freeze-Dried Chives
1 tsp Parsley
1/2 tsp Freeze-Dried Red Onions
1/4 tsp Garlic Powder
1/4 tsp Onion Powder
Instructions
Combine all ingredients together.
Store in an airtight glass jar in the refrigerator for up to one year.
Mix 2-3 tsp per cup of preferred base (Greek yogurt, mayo, cream cheese, or sour cream are some of our favorites).
Alternately, add 1-2 Tbsp (to taste) in place of the seasoning in the Paleo Ranch Dressing.
Notes
Nutrition Facts are only for the seasoning blend. They do not include the base (as that will vary on your preferences).
Nutrition Information
Yield

3
Serving Size

2.5 tsp
Amount Per Serving
Calories

8
Unsaturated Fat

0g
Sodium

390mg
Carbohydrates

1g