I don't know about you, but January is flying by. Over halfway done, and at this rate, it will be 2016 in a few months. Fortunately, we live in Colorado and that means we've gotten a break from the super cold winter weather. Yesterday, we had all the windows and doors open, and the breeze flowing through the house was just amazing. This is why we moved here.
You may already know this from previous posts (like this one, this one, and this one), but we are a camping family. We love to get up into the mountains as often as we can, preferably within the comfort of the hard walls of our camper. And when we do that, we pack our week's worth of food with us.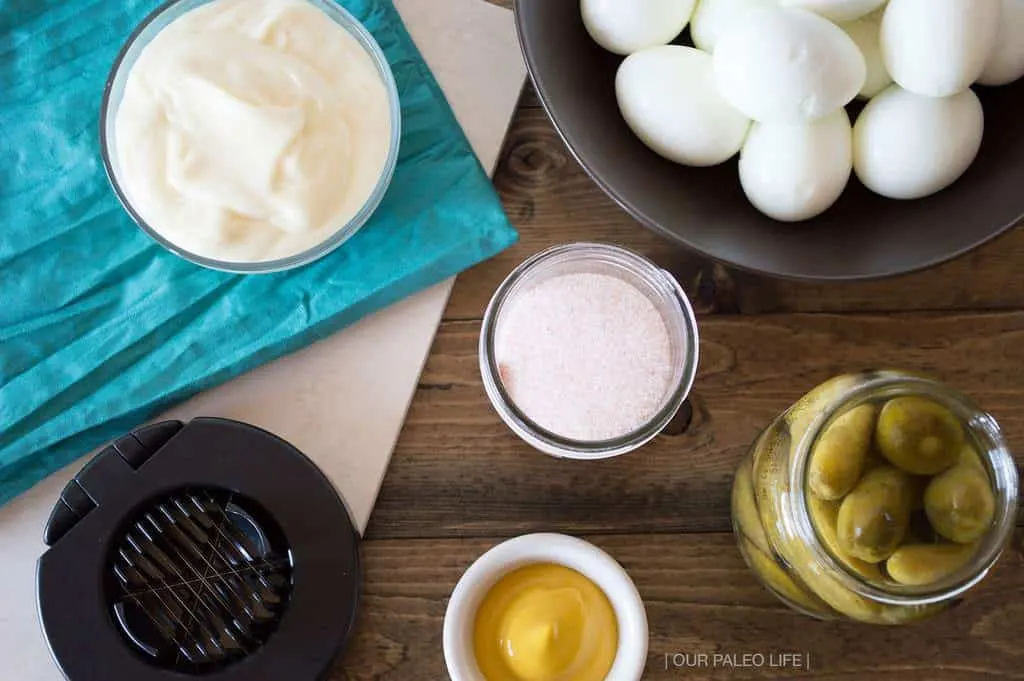 Last summer, when we took a trip to Moab, I posted about our camping food. At the time, I had not posted the recipe I use for our egg salad or chicken salad. I have since posted the Chicken Salad recipe (it's one of our most popular recipes) but just never got around to actually writing up the egg salad recipe. That hasn't stopped many of you from sending me messages and asking for it (which I have tried to do, but my measurements may not have been exact). So I finally measured things out and got it written down for you.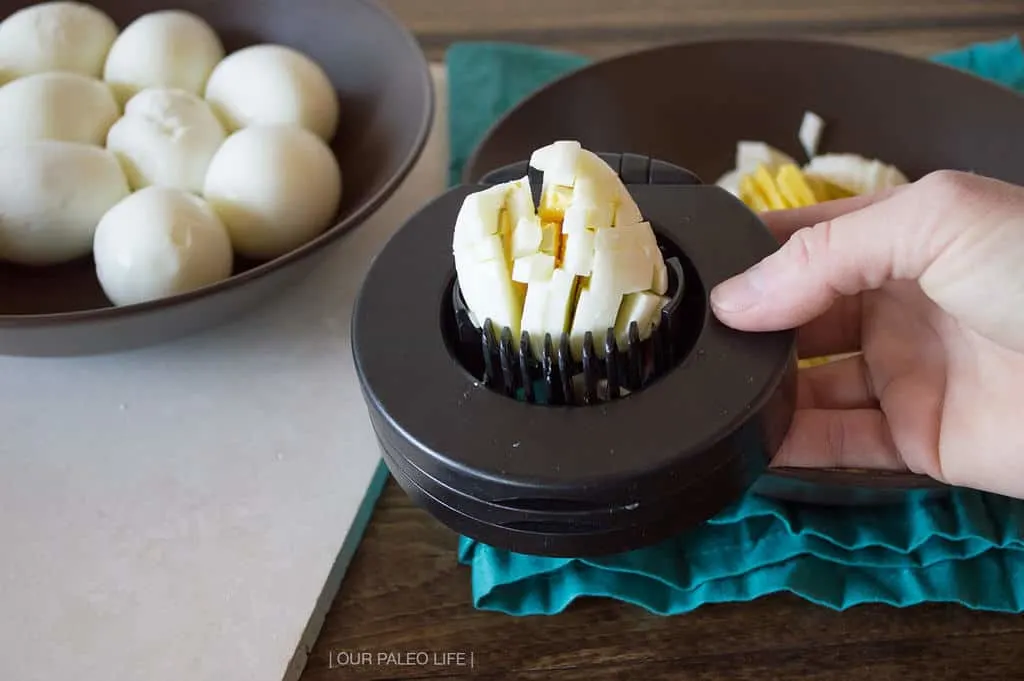 I know, egg salad shouldn't even need a recipe, but if your quantities are off, it can actually taste pretty gross. You can't have too much yellow mustard (unless you're really into mustard, which I am not), and too much salt can ruin the whole batch. I think I've found the right balance with this one, and the addition of dill pickles just makes it a little more fancy. Well, that is if egg salad could be fancy.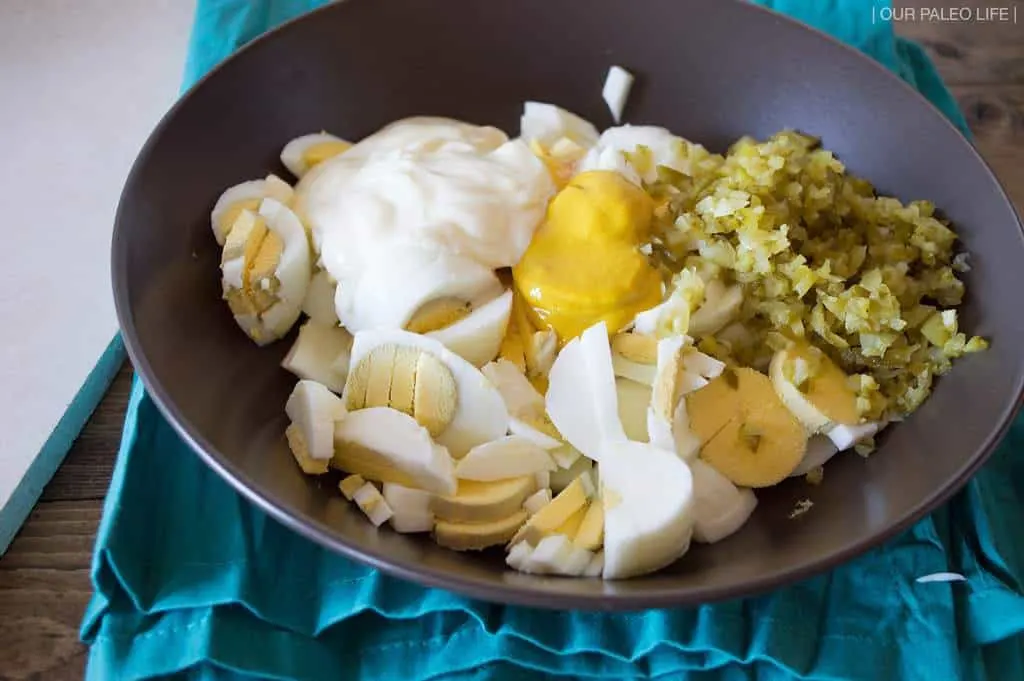 Since we often (read: almost every day) eat eggs for breakfast, I reserve this egg salad for lunches on days that we eat something that doesn't have eggs in it for breakfast. Eggs are great and all, but you can have too much of a good thing. Also, I took a note from my mom's book and sprinkle our egg salad with smoked paprika. That little pop of red was always my most favorite part of my mom's deviled eggs and now my kids love it on their egg salad.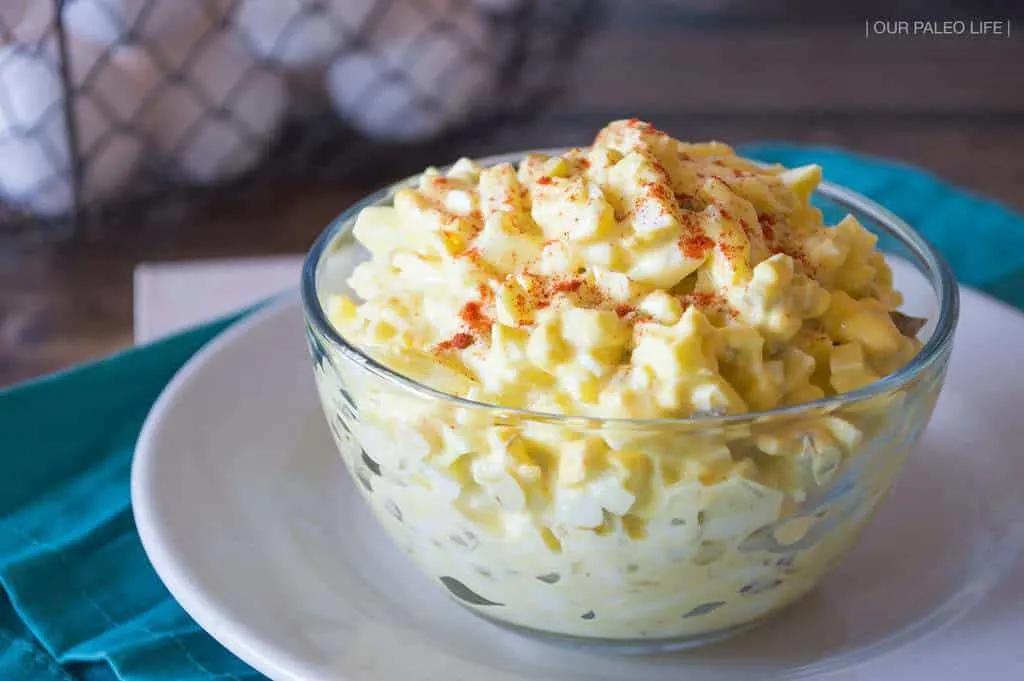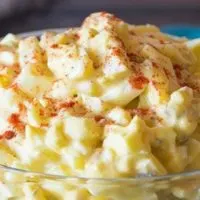 Easy Egg Salad
Egg salad is such an easy recipe to make, and a great one to have in your emergency arsenal. This one includes dill pickles and smoked paprika for a change of pace from the standard egg salad.
Ingredients
6 Hard Boiled Eggs
1/4 cup Paleo Lime Mayo
1 heaping tsp Yellow Mustard
1/4 tsp Sea Salt
3-4 Baby Dill Pickles, no added sugar
Black Pepper, optional, to taste
Smoked Paprika, optional, for garnish
Instructions
Boil Eggs
In a pot large enough to hold your eggs, cover them with an inch of cold water. Add about a teaspoon of salt and a splash of white vinegar (this helps them peel easier). Cover the pot with a tight-fitting lid and bring to a boil over high heat.
Once the water comes to a boil, reduce heat to low and let simmer, covered, for 20 minutes.
Remove from heat, remove the lid, and run cold water into the pot for a few minutes to stop the eggs from cooking and to quickly cool them (so they're easier to handle). Alternately, you can pop them in the fridge until you're ready to peel/use them.
Assemble Egg Salad
Peel the eggs and rinse them.
Using either an egg slicer or your awesome knife skills, slice and dice the eggs into little pieces. Add to a mixing bowl.
Using a chopper or more knife skills, chop up the pickles into a relish. Add to the eggs.
Add in the mayo, mustard, salt, and black pepper (if using). Take a fork and mash it all together, making sure to break up any large pieces of egg.
Refrigerate until ready to eat (up to 1 week) or eat right away. Garnish with a sprinkle of smoked paprika (not required but always a good flavor booster).
Nutrition Information
Yield

3
Serving Size

1 grams
Amount Per Serving
Calories

282
Total Fat

24g
Saturated Fat

5g
Unsaturated Fat

0g
Cholesterol

380mg
Sodium

441mg
Carbohydrates

1g
Sugar

1g
Protein

12g
Nutrition is calculated by a third party and may not be 100% accurate