Last Updated on July 24, 2020
Take a look at our Keto Approved Foods List or check out the Keto recipes here on the site. Not sure about Keto, check out this Keto Infographic to learn more. We've also written a post on how to get in Ketosis.
---
It can get difficult getting all those fat calories! Knowing a few tricks can go along way in helping you get into and stay in Ketosis. Did you know that not every gram is the same when it comes to calories? Fat / Carbs / Protein contain different levels of calories.
1 gram of fat = 9 calories
1 gram of protein = 4 calories
1 gram of carbohydrates = 4 calories
Getting over 70% of your fat calories and only 5% of your carbs from a serving is the perfect blend of keto macros you need to stay in check! This tasty Keto fat bomb shake delivers. And… it's actually really good! Promise!
---
Fat Bomb Recipe
… just a simple blend to get those macros just right. And well, it's kind of a recipe in that there are three "ingredients". Well, 4 ingredients if you count the 6 ounces of water. They blend juuuuust right. But! There's nothing to cook, just shake it up and you're good to go. And what makes it even better… there's no frothy stuff to wait for. Like magic.
FAT BOMB INGREDIENTS
Click on the protein and MCT oil below to see more on Amazon!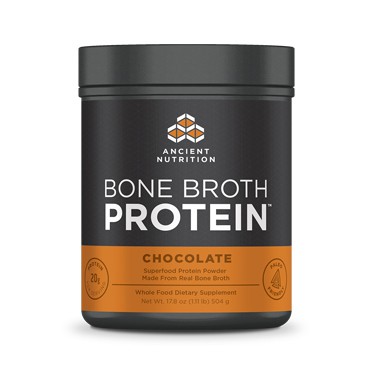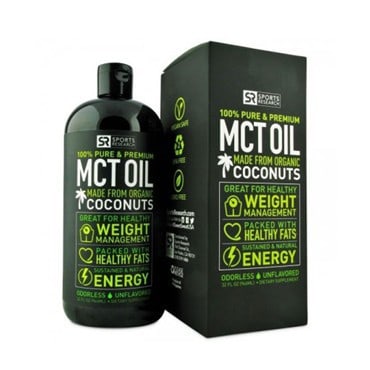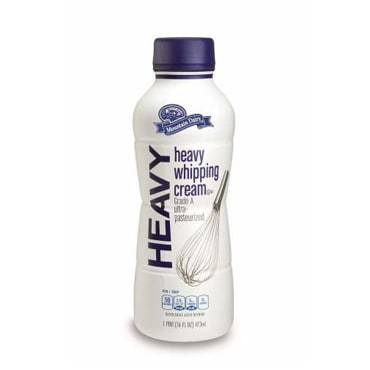 + 6 Ounces of water.
Bone Broth Protein
We love this incredible protein option because it delivers the benefits of homemade, gut healing bone broth in a chocolate protein powder. We learned of this at PaleoFX and after drinking it for about a month decided to buy a bunch and have no regrets for this Keto fat bomb.
MCT Oil
Medium-chain triglycerides (MCTs) are "healthy fats" and when you're attempting to get in to or maintain Ketosis, you've got to have this stuff. It's a great way to maintain your Ketones. For some, too much of this stuff can make your stomach upset. Take it easy at first.
Heavy Whipping Cream
This is where we get a ton of extra delicious flavor and all of those carbs with a boatload of fat. This really does make everything taste so good and is the only source of carbs in this equation. But it's okay, everything fits nicely into our macros. It's perfect!
Keto Bomb
This is such an easy way to get a full Keto bomb's worth of fat. Shake it up and drink it cold. You're going to love it!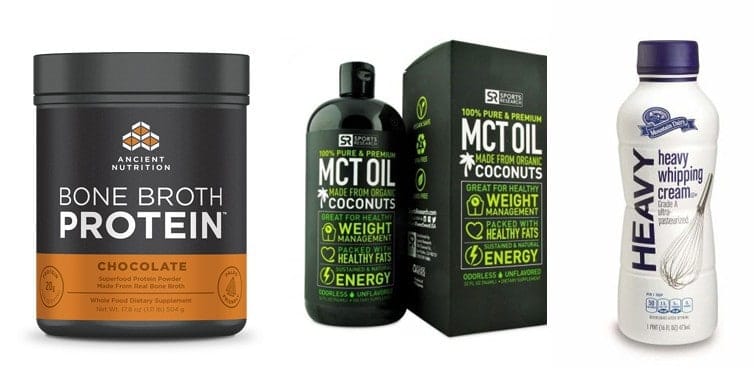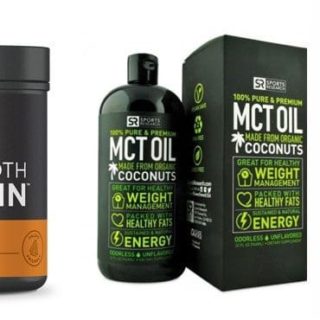 Keto Fat Bomb
Ingredients
1 scoop Bone Broth Protein, I prefer chocolate
1 Tbsp MCT Oil
5 Tbsp Heavy Whipping Cream
6 oz Water
Instructions
Add all ingredients to a shaker cup, tightly twist on the lid, and shake shake shake until everything is well combined. Drink it right away.
Nutrition Information
Yield

1
Amount Per Serving
Calories

483
Total Fat

39g
Saturated Fat

17g
Unsaturated Fat

0g
Cholesterol

102mg
Sodium

28mg
Carbohydrates

6g
Sugar

1g
Protein

20g