I'm not really a fan of single-use kitchen appliances and gadgets, like a belgian waffle maker, but the more I cook, the more I acquire, and it hurts me a little every time I do it. Then I have a need to use these single-use tools and they make my life boat loads easier and then I forget why I don't like them. But it did take me an awfully long time to break down and get the waffle iron for some perfect paleo wafflers. I mostly just didn't want another bulky appliance to have to plug in and store, like a toaster.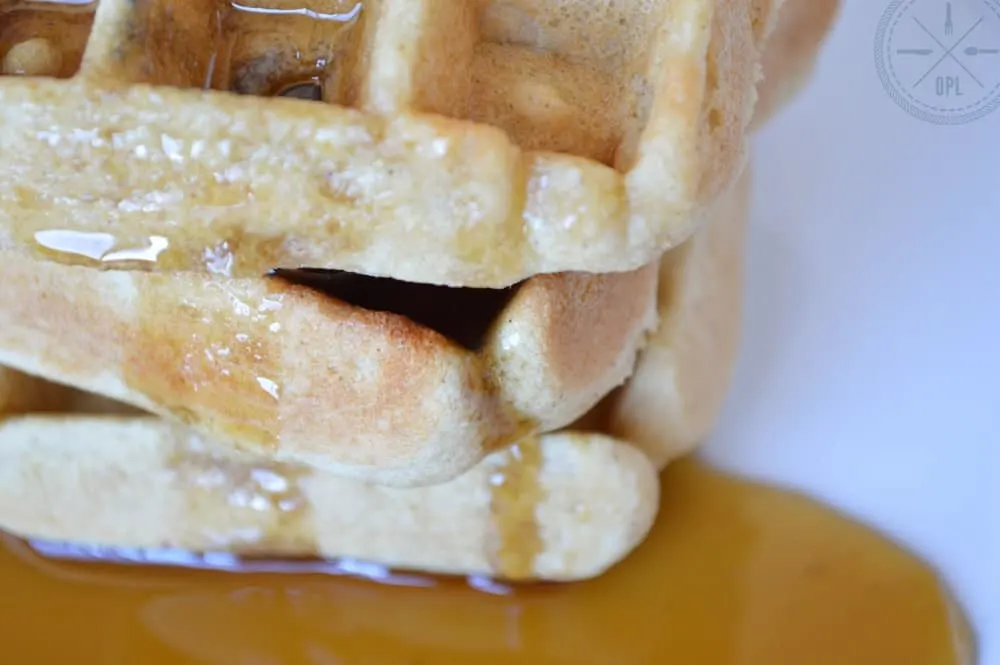 So after much research, I found a stovetop waffle iron that I fell in love with, with a great serving size. It's just so perfect because there are minimal moving parts and it's slim so it's easy to store in a small amount of space. You can actually submerge the whole thing in water to clean it, no electrical parts!
Paleo Waffles Recipe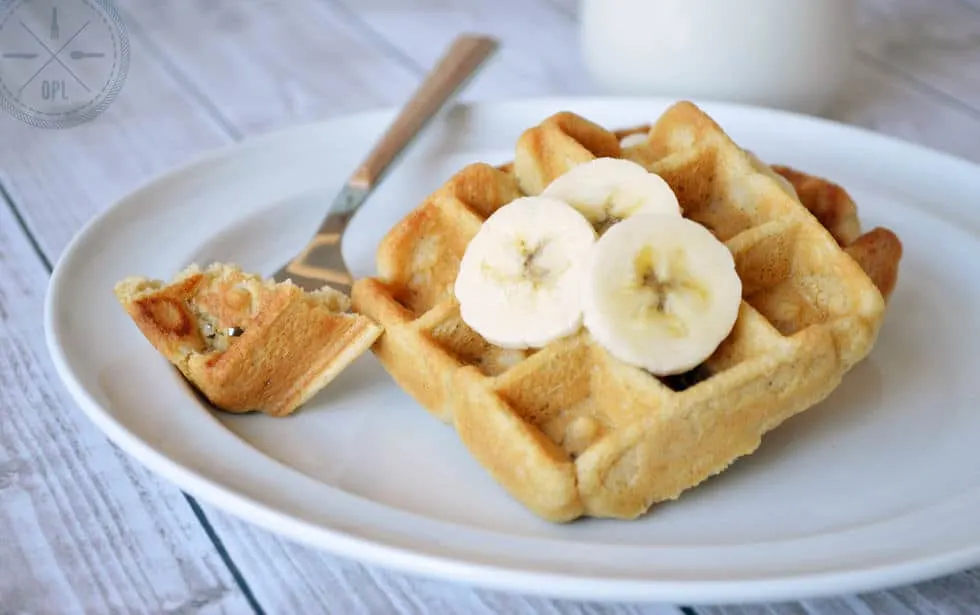 Grain-Free Waffles
I had tried a few different paleo/gluten-free waffle recipes, without all-purpose flour but none of them had that "crunch" that I wanted so I decided to mess around with my own recipe and found that the addition of tapioca flour was the magic ingredient to get that crispy exterior.
These paleo waffles are the closest you'll get using gluten-free ingredients.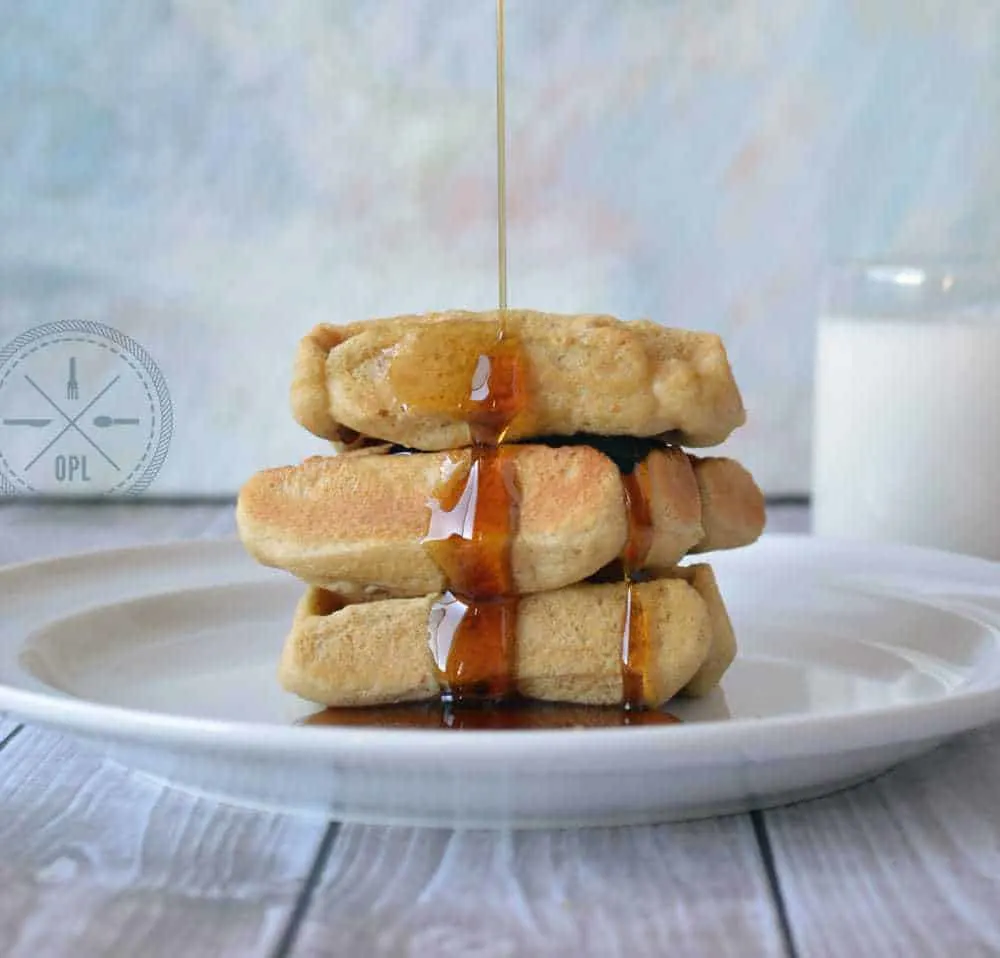 Waffles are usually considered a sweet breakfast food, but one of our absolute favorite ways to eat these waffles is with Sloppy Joe's. I mean, Sloppy Joe's are fine on their own sans bread, but given the choice between a pile of meat and a pile of meat on a waffle, I think we all know what you should choose.
And when you make these waffles, you should definitely make at least a double batch and freeze the extras to have them on hand, with some cream when the craving strikes.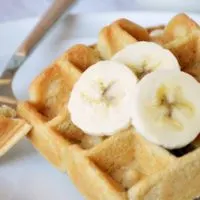 Paleo Waffles
Ingredients
1-1/2 cup Almond Flour
¼ cup Tapioca Flour
2 Tbsp Coconut Sugar
1 Tbsp Coconut Flour
1 Tbsp Baking Powder, corn-free, see notes
¼ tsp Salt
½ tsp Ground Cinnamon
2 Eggs, divided
½ cup + 2 Tbsp Unsweetened Almond Milk
2 Tbsp Grass-Fed Butter or Coconut Oil, melted
1-1/2 tsp Vanilla Extract
Topping Suggestions
Sliced Bananas
Sliced Strawberries
Blueberries
Blackberries
Honey-Sweetened Jam
Pure Maple Syrup
Raw Honey
Coconut Milk Whipped Cream
Enjoy Life Chocolate Chips
Almond Butter
Instructions
Combine all dry ingredients in the mixing bowl of a food processor and pulse to combine. If you don't have a food processor, a blender should do the trick.
Whether by hand, hand mixer, or stand mixer, beat the egg whites until soft peaks form in a large bowl. Set aside.
Add the remaining wet ingredients (egg yolks, almond milk, butter/coconut oil, and vanillto the dry ingredients and pulse until evenly combined. You should have a slightly thick but smooth batter.
Fold in the egg whites until just combined, making sure not to deflate them.
Heat your waffle iron according to the iron instructions (get it to a medium heat). Lightly brush a light olive oil or melted coconut oil on the waffle iron.
Fill the waffle iron with the batter according to the iron instructions. Don't overfill.
Cook until steam stops rising and you can easily open the waffle iron. Time may vary depending on what type of iron you're using.
Repeat until all the batter is gone. I can make 8 waffles with my iron.
Gently remove the waffles and serve hot with your favorite toppings.
Notes
If a corn-free baking powder isn't available, substitute 1 tsp baking soda and 2 tsp cream of tartar.
Nutrition Information
Yield

8
Serving Size

1 waffle
Amount Per Serving
Calories

196
Total Fat

15g
Saturated Fat

4g
Unsaturated Fat

0g
Cholesterol

40mg
Sodium

123mg
Carbohydrates

12g
Fiber

2g
Sugar

2g
Protein

6g