Keto enthusiasts are now able to enjoy their favorite keto snacks, desserts, and drinks with the help of thoughtful keto gift baskets.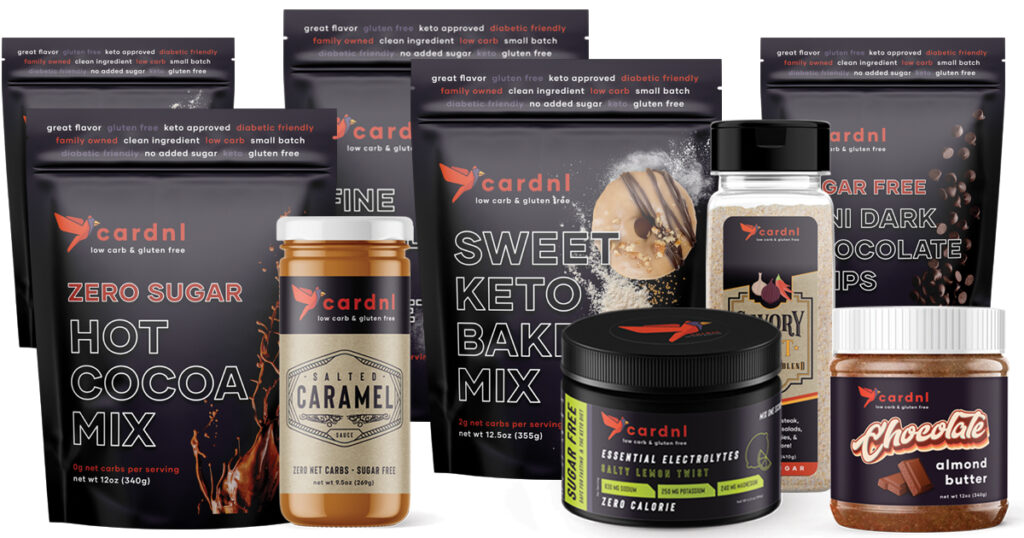 People who are dieting with the ketogenic diet have a hard time finding gifts that can suit their individual needs. A keto gift basket is the perfect solution because it provides all kinds of products that fit the low carb, Keto diet.
The best part about these baskets is that they come in different sizes which means you can buy one for yourself or for someone else as a present. This post is meant to help you take the guesswork out.
What to gift someone on a Keto Diet
The keto diet is a low-carb, high-fat diet that shares many similarities with the Atkins and low-carb diets. It involves drastically reducing carbohydrate intake. The goal of the diet is to reach ketosis, a metabolic state in which the body begins to break down fat for energy instead of carbs.
On top of following generally healthy eating habits like avoiding processed foods, meal prepping for the week ahead, and cooking at home whenever possible, there are certain things that one should be mindful about when they're on the keto diet. Avoiding unhealthy oils (veg oils) and other ingredients that may cause harm would be first and foremost what you want to avoid.
What to gift someone on Keto Diet:
Keto Baking Gift Sets
There are so many incredibly delicious recipes for Keto baked goods available now. Know a baker who's Keto? If you do, these Keto gift sets are the perfect way to show your love.
---
The Variety Keto Baking Bundle includes ingredients and pre-mixes that are guaranteed to not raise blood sugar or impact ketone production. This gift set includes recipes to help. The recipient of this keto gift set will enjoy making a wide range of sweet and savory Keto foods including: chocolate chip cookie bars, pizookies, birthday cake, hot cocoa dip, and much more.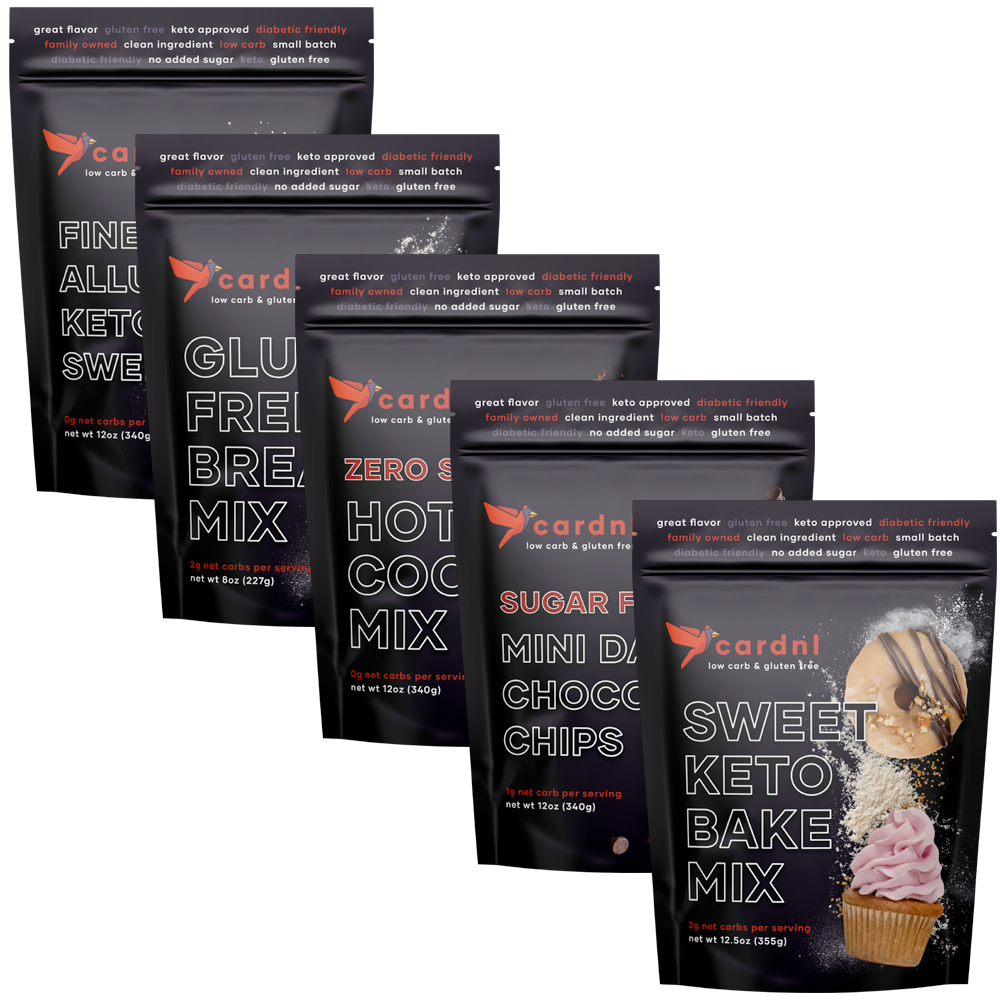 What does the Variety Keto Baking Bundle include?
Sweet Keto Baking Mix – This mix is an all purpose baking mix. The perfect base to incredible Keto desserts.
Gluten Free Keto Bread Mix – The bread mix is gluten free and the bread it makes has an incredible taste and texture.
Zero Sugar Hot Cocoa Mix – Of course you can make hot chocolate but this mix can also be used as an incredibly effective ingredient too.
Allulose – This alternative sweetener tastes like sugar, has no aftertaste, and does not raise blood sugar.
Mini Dark Chocolate Chips – Chocolate chips are a staple for any sweet baker and these chips do not disappoint. Great for snacking or for melting down.
What's in the variety keto baking bundle?
A Few of Available Recipes Using the Variety Keto Baking Bundle
The Variety Keto Baking Bundle is the perfect gift for the sweet tooth baker in your life. Save money by purchasing the bundle. Hopefully you'll get a taste too. 😉
---
Get it Right Keto Gift Set
This Keto gift basket idea contains products that offer a wide variety of options that all taste amazing. With this bundle, you'll get 4 incredibly popular products + a significant discount. This is a great offer that includes a wide variety of fun Keto products.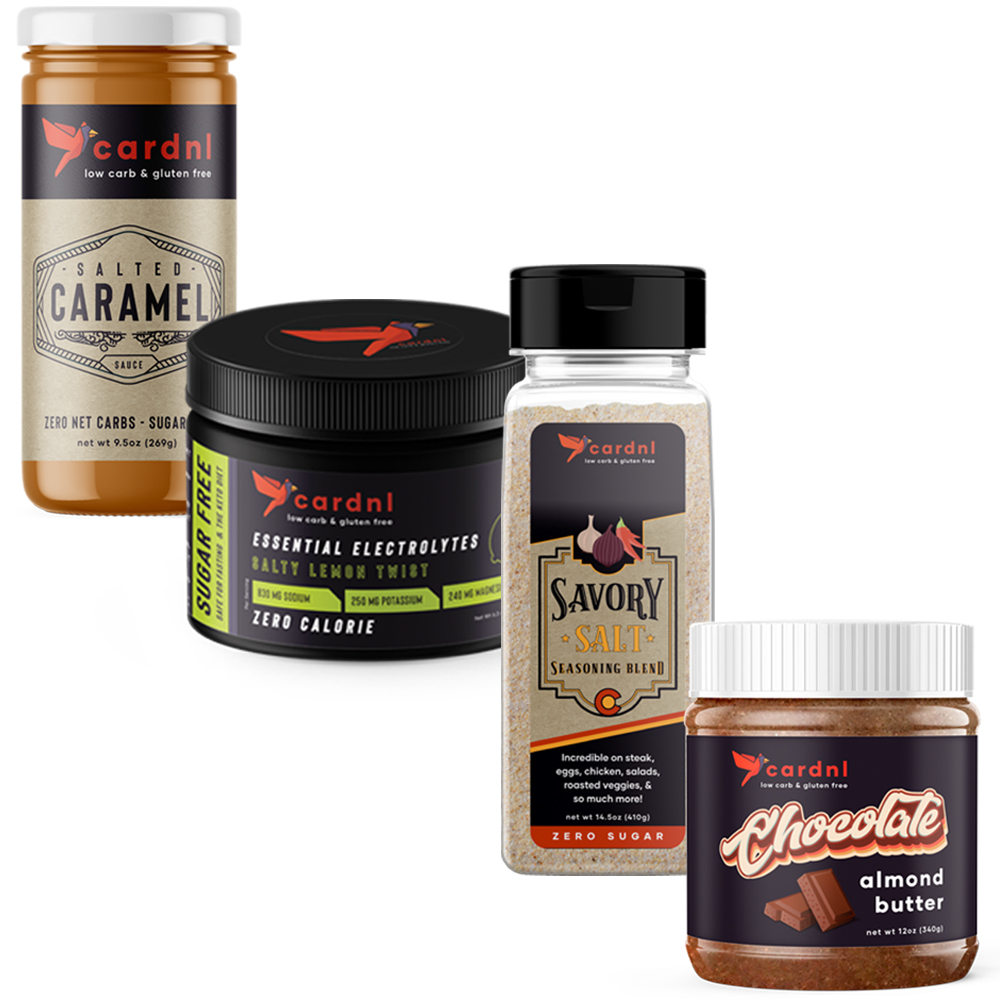 What does the Get it Right Keto Gift Set include?
Keto Salted Caramel Sauce – A reminiscent Werther's Original flavor in a perfectly approved Keto caramel sauce. Great on Keto ice cream, in coffee, recipes, and so much more. A real ingredient treat.
Savory Salt Seasoning Blend – This seasoning blend makes dull food taste amazing. This blend works like magic on steaks, eggs, and so much more. Once you try it, it's hard to live without it.
Salty Lemon Twist Essential Electrolytes – A complete game changer: balanced electrolytes are absolutely essential and this ZERO SUGAR option has the right balance to keep you hydrated and at the top of your game.
Chocolate Almond Butter – Eat it by the spoonful, use it in recipes, or slather it on your Keto pancakes! This premium almond butter is sure to satisfy.
Pin it: